As a landlord, it is your responsibility to put measures in place that protect your tenants from danger and ensure that the property is safe to live in. One key aspect of this is minimising electrical hazards through high-quality installations and regular testing with a certified contractor.
At Heath Electrical Services, our NICEIC approved contractors have extensive experience working alongside landlords and are here to provide you with a number of key electrical services. We have put together a complete guide to each of these and what you can expect during our visit.
Helping landlords to remain electrically compliant
While in the past, electrical testing and maintenance was only a recommendation for landlords, as of 2020, this requirement has become mandatory. The Electrical Safety Standards in the Private Rented Sector (England) Regulations 2020 state that wiring, sockets, consumer units and fixed electrical components must be tested every 5 years. From here, a report will be provided, which must be given to tenants and also available to the council should they ask for it.
Having provided services for landlords in Milton Keynes for many years, we recognise that keeping on top of testing and other electrical requirements can be tricky. For this reason, we offer tailored packages and will set up reminders to ensure that inspections can be scheduled ahead of time. Find out more about our landlord services below:
With the regulations mentioned above in mind, an EICR has become an essential test for ensuring that your property remains compliant. An EICR, also known as an Electrical Installation Condition Report, is required every five years for those in the private rented sector. However, many landlords also opt for booking this assessment before a new tenant moves in, allowing any potential risks to be mitigated in advance.
The purpose of an EICR is to ensure that all switches, sockets, wiring and your consumer unit are up to the 18th Edition Wiring Regulations and are safe for continued use. From start to finish, the process takes an average of 2 hours and must be completed by a registered electrician with the relevant training.
When booking your periodic inspections in Milton Keynes with our qualified team, we provide a combined testing and repair service. Should your report come back as 'unsatisfactory', we will provide a detailed quote for the work required to bring your property back up to standard. From here, we will re-test equipment and, when passed as 'satisfactory', will issue your electrical certificate. This can then be provided to tenants and the council if necessary.
A service that typically works hand-in-hand with an EICR is PAT testing, designed solely for use on portable appliances as opposed to fixed installations. While not a legal requirement, PAT testing allows potential problems to be highlighted through both visual inspections and electronic tests, helping you to keep your property in a safe condition. Much like an EICR, it is recommended to have appliances PAT tested before a new tenant moves in, then from here, have smaller equipment tested every two years and larger items every four.
During PAT testing, one of our reputable electricians in Milton Keynes will inspect and test your chosen items, whether it be kitchen appliances, TVs or lamps. These will then be added to an inventory alongside a test result and visible pass or fail label. Should any items fail, a description as to why will be included, and it will be your choice whether you repair or replace the appliance. When disposing of faulty items, always check whether they can be recycled via the Recycle Now website.
A vital element of safety that is often overlooked is fire detection. We work to the British Standard BS 5839-6:2019, which states that the level of protection to the occupants of a property needs to be directly related to the fire risk. To meet the LD2 standard which is considered best practice for landlords, heat detectors should be installed in every kitchen. A smoke detector should also be installed in the principal habitable room/s and along escape routes such as hallways and landings.
British Standard BS EN 50292:2019 covers carbon monoxide recommendations. They state that a carbon monoxide detector should be installed in any room containing any fuel-burning appliance, in the rooms where people spend the most time (e.g. living room), rooms where people sleep, and any room with a flue running through it.
For the ultimate in fire detection management, Aico's SmartLINK technology is a landlord favourite. This award-winning system takes data directly from the smoke detectors within your property and makes the information available for remote monitoring. All in a user-friendly dashboard and app, you can keep informed of alarm status and get automatic text and email notifications of any issues. Aico's SmartLINK Gateway is a revolution in tenant safety and an efficient business choice. For even more peace of mind, we'll monitor your installation for no additional cost – that's 10 years of asset management that you don't need to think about or budget for. Contact us for more information on your options for installation and management.
There are some instances where, as a landlord, you will need to consider installing emergency lighting. For example, if you own a House in Multiple Occupation (HMO) or Flats in Multiple Occupation (FMO), all communal areas and fire escape routes will require emergency lighting. This will include lights in locations where:
Floor levels change (i.e. staircases)
Corridors intersect
Direction of hallways change
Exit doors and secondary escape exits are present
Alarm call points and fire fighting equipment can be found
Whether you are new to installing emergency lighting or require ongoing maintenance, our electricians in Leighton Buzzard can help. Not only can we offer the supply and fit of your chosen lighting, but we also cover yearly testing. To ensure that testing is booked in advance, we will send helpful digital reminders.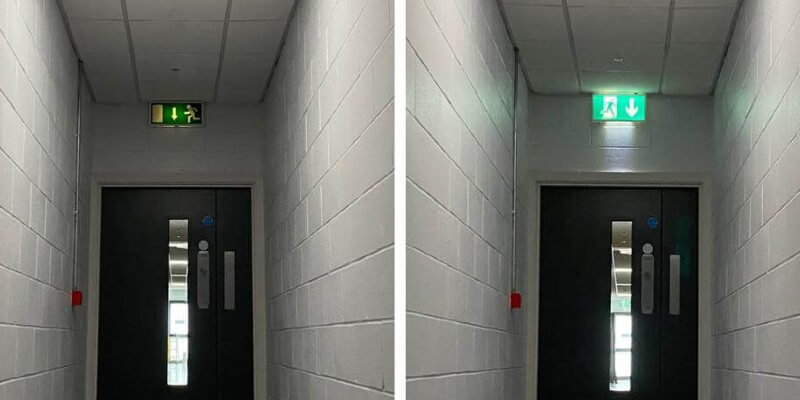 To accompany our certified electricians, we also have a reputable team of Gas Safe registered engineers who are on hand to complete vital maintenance on your gas appliances. This includes an annual gas safety check which is essential in ensuring that you remain compliant with your duties under the Gas Safety (Installation and Use) Regulations 1998 (GSIUR).
During your annual gas safety check, the condition of all appliances, chimneys, fittings and flues is thoroughly assessed to ensure that they are working efficiently and free from dangers. Once complete, we will provide you with a Landlord Gas Safety Record (LGSR), which includes details such as a description and location of each item inspected, information on any defects and the results of operational safety checks. A copy of this LGSR will need to be provided to your current tenants within 28 days of the gas safety check and all new tenants when they move in.
Along with crucial testing to ensure electrical compliance, our expertly trained electricians can also fit all appliance types. From covering a one-off replacement to helping you to fully equip a newly purchased property ready for its first tenants, we have a wealth of experience in projects of all scales and complexities.
We recognise the importance of keeping your tenants in the loop with bookings, which is why we are flexible with our bookings and can liaise directly to arrange a time that fits with their schedule. The goal is always to complete installations in minimal time without compromising quality, ensuring that your appliances are up and running with minimal disruption.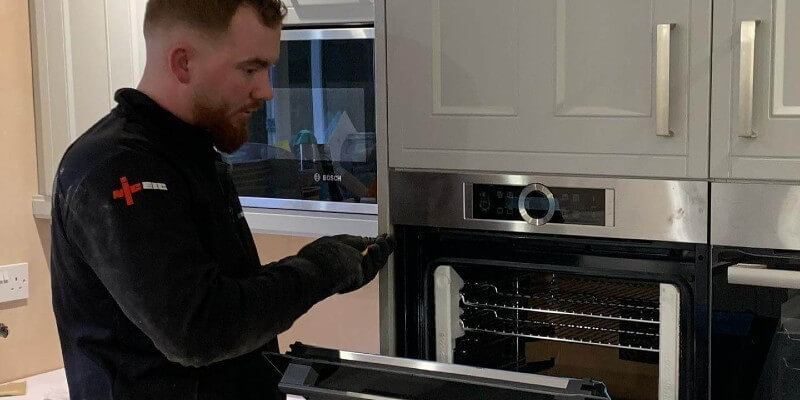 Get started on your bespoke landlord package
Combining the skills of our highly trained, approved electricians with a commitment to complete client satisfaction, we have built an outstanding reputation amongst landlords in the Milton Keynes area. Get in touch today to find out how we can help, whether you're a first-time landlord or need assistance managing a large portfolio.