At Heath Electrical Services, we work closely with business owners, landlords and site managers to keep their properties safe from electrical hazards. Our commercial maintenance packages are created to meet our clients' requirements, allowing them to choose a selection of services that suit the nature of their business and industry regulations.
What can be included in our commercial maintenance packages?
As reputable electricians in Milton Keynes, we take great pride in our ability to provide tailored solutions. We also understand the importance of running a business smoothly with minimal disruptions, so we always have the option for our packages and services to be carried out around your operating hours. In this article, we will delve deeper into the different maintenance services available and how you can customise your package to suit your needs. As always, if you are interested in any of the services mentioned, feel free to contact our team for more information.
Our commercial electricians in Milton Keynes offer continuous maintenance packages, ensuring we remain proactive so potential issues can be spotted before they have the chance to grow. The services within this package include:
An EICR is issued after a full professional assessment of your property; testing itself consists of our fully trained, registered electricians checking your electrical installation for defects, general wear and assessing whether it meets the latest safety standards. This allows us to highlight potential issues that may result in costly repairs and downtime if left unresolved.
Having an up to date 'Satisfactory' EICR in place plays a vital role in ensuring that your business meets its legal obligations, including The Health and Safety at Work Act 1974. It is also often required for insurance purposes. Full testing is recommended every five years or, if you are a commercial landlord, whenever there is a change in occupancy (whichever comes first).
Your EICR will detail the condition of your electrical installation. Your EICR will detail the condition of your electrical installation; any faults found will be graded in severity, from recommended improvements to those requiring immediate action to resolve. Based on these findings, you will be issued with either a 'satisfactory' or 'unsatisfactory' report. If your report is unsatisfactory, we will also provide a detailed quote for remedial work.
A vital part of operating a safe commercial business is having suitable emergency lighting in order to protect the occupants of the building. In situations where the main electricity supply fails, in the event of a fire for example, secondary emergency lighting serves as a reliable backup enabling individuals to respond to emergencies effectively.
Our proactive maintenance package offers automated commercial emergency lighting testing and inspections. This entails one of our experienced commercial electricians in Milton Keynes visiting your site annually to thoroughly test, inspect and log any faults in your emergency lighting electrics.
The logs will be returned to you with a detailed quote for any repairs needed to ensure your property complies with BS 5266 regulations and safety guidelines.
Thermal imaging involves using innovative and specialised equipment to capture and visualise the heat or infrared radiation from your appliances and surfaces. Our thermal detecting cameras convert the detected radiation into a visual representation of temperature, which our team can utilise to identify any areas with overheating in electrical systems. A common cause of this can be faulty connections, which can indicate potential failures or fire hazards. Often undetectable by other means, thermal imaging allows us to identify otherwise hidden issues, allowing us to recommend the necessary steps to resolve them before they come out of hand and ensuring you stay in line with safety and building regulations.
Portable Appliance Testing is the process of checking an electrical appliances' safety; it is necessary for all businesses and should be carried out regularly by our commercial contractors in Milton Keynes to ensure you remain compliant with safety guidelines.
As portable appliances (anything plugged into the wall through a socket) can easily become damaged or unsafe through use, they are a potential source of electrical hazards and shocks. PAT testing uses both visual inspections and specialist equipment to identify safety issues. Testing includes:
Visual inspection: a brief look-over to spot obvious issues.
Continuity test: ensuring the electrical paths are undamaged.
Earthing test: checking if appliances are properly grounded.
Exposed metal: making sure there's no dangerous exposed metal.
Cable damage: checking for any damage to the cables.
Insulation check: testing if the insulation works.
Upon completion, you will be awarded a digital certification for your PAT test, as well as stickers placed on all appliances tested which notes the date they were tested and the due date of the next test.
We offer tailored planned preventative maintenance packages with the aim of increasing the lifespan of your electrical installation. This service is specially designed to avoid preventable deterioration and failure of equipment and promote uninterrupted business operations with minimal downtime.
Within your PPM package, you can expect exemplary electrical servicing. How often you require our PPM maintenance package will depend on the condition of your electrical installation as well as the standard of previous maintenance.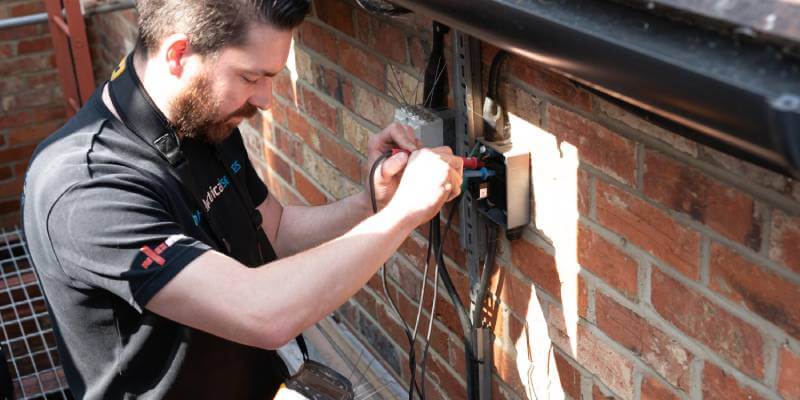 Our general maintenance package can include the services of your choice, ensuring a well-maintained, safe and secure environment. Some of the most common services our clients choose are:
Fire alarm systems: We can expertly install and inspect fire alarms throughout your property, ensuring that you are prepared in the event of an emergency and that your legal responsibilities are also met.
Air conditioning units: Not only can we install your air conditioning, but we can also arrange servicing. Our annual testing and inspection of the units can assist in spotting potential issues before they become significant problems.
EV chargers: Annual servicing can help keep your EV chargers in full working condition. The process involves inspecting sockets, plugs and charge points, along with interior checks and cleaning.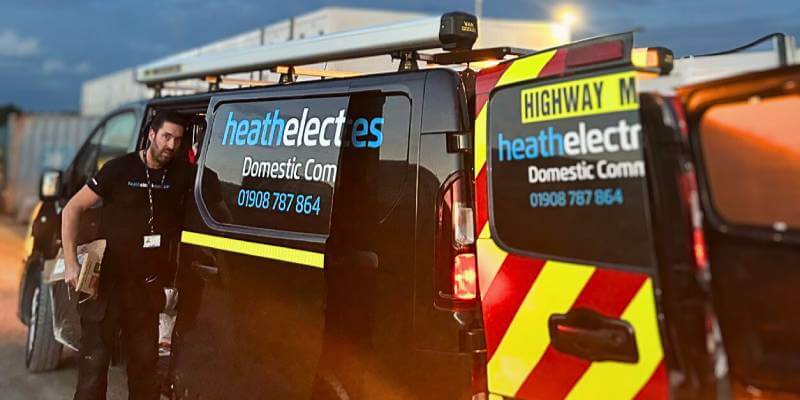 Tailored maintenance packages, just for you
We hope this article has been as informative and helpful as possible and has allowed you to determine which of our maintenance packages is best suited to you. If you are interested in any of our services or packages, feel free to contact our team for more information or take a look at our previous article for a look into more of our commercial services!