At Heath Electrical Services, we offer a wide variety of both preventative and remedial commercial services that aim to keep business costs and downtime low; these services range from lighting installation to warehouse cooling. We've put together this article highlighting a few of our most popular commercial services and explaining what they involve in the hope of answering any questions you may have about them.
Our most popular commercial services
As commercial electricians in Milton Keynes, our dedicated team has many years of experience providing extensive commercial services to businesses within the local areas. We understand the importance of keeping things running smoothly and minimising business downtime, which is why we go above and beyond to ensure that our client's needs are met fully and efficiently. If you are interested in booking one of our services or finding out more, please feel free to get in touch with our team today.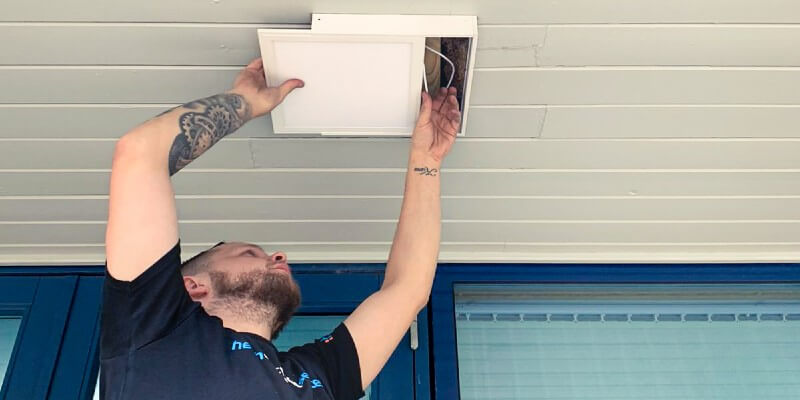 At Heath Electrical Services, we can provide and install a wide range of lighting styles for businesses. No matter what type of lighting your business is in need of, our team will always put your wishes, requirements and safety at the forefront of each project.
LED lighting
By installing LED lighting, you can reap a whole range of benefits. This type of lighting is highly energy-efficient, meaning that you will reduce your business's energy bills as well as its carbon footprint. Moreover, LED lighting has a particularly long lifespan of up to ten years of continuous use, meaning that you will not have to spend time or money on new lighting for many years to come.
We can also implement further energy-saving features, such as 'finder' time clocks which automatically switch lights on when it gets dark, and motion sensors. These features ensure your lighting is only switched on when necessary, enabling you to keep energy bills to a minimum.
Our team regularly fit LED lighting in Milton Keynes, transforming workspaces and delivering high-quality installations.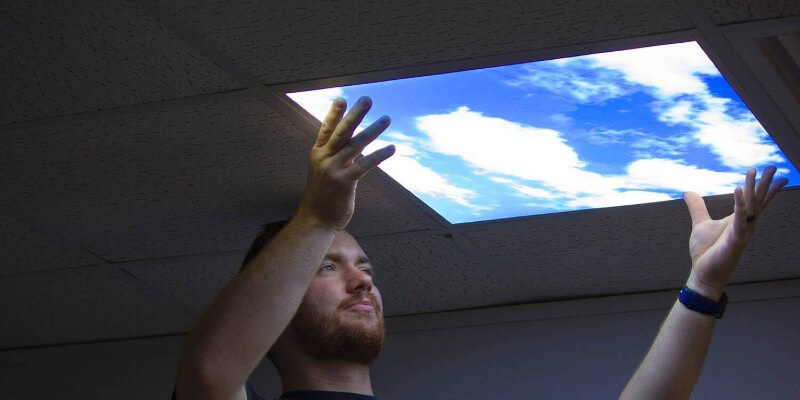 Outdoor lighting
Many business premises require outdoor lighting, whether for increased visibility and safety of staff and visitors or for aesthetic purposes. This could include anything from commercial floodlights and car park lighting to landscape lights, all of which benefit from the low energy consumption and longevity of LEDs.
With outdoor lighting, it's essential to install the correct level of IP-rated fitting to guarantee water tightness. You can trust our recommendations will always take these kinds of details into account, and all fittings will have appropriate protection from the elements and meet any relevant safety standards.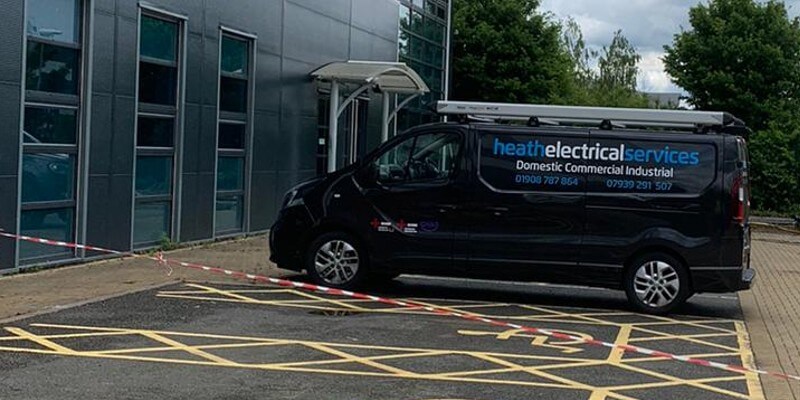 Emergency lighting
Almost all non-residential premises require emergency lighting so that all occupants can evacuate safely in the event of a power cut, fire or another emergency. As experienced electricians in Milton Keynes, our team can advise on the best arrangement for your business. You can rest assured that all emergency lighting fitted by Heath Electrical Services is reliable, safe, and compliant with regulations. We can supply and fit escape route lighting, open area lighting, standby lighting and high-risk task area lighting. Regular testing is also key to maintaining safety and complying with regulations, which is why we also offer an annual testing service.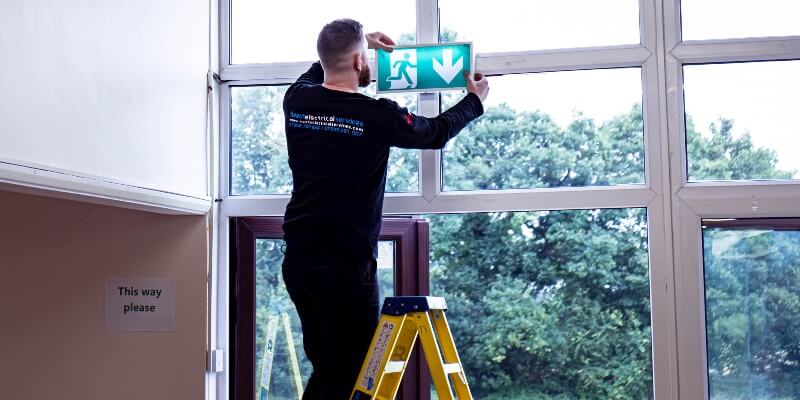 Temperatures inside busy industrial warehouses can quickly rise in warmer weather. This can cause issues if the temperature increases so much that it affects the ability of employees or machinery to work. At Heath Electrical Services, we offer a warehouse cooling service where we can install cooling systems that will help keep temperatures at an appropriate level. This will ensure that employee well-being and productivity are not negatively impacted by hot weather, as well as protect expensive, heat-sensitive machinery.
When you entrust Heath Electrical Services with providing warehouse cooling solutions for your business, you can be sure that the utmost care will be taken on every project and that the needs of your business are met. We pride ourselves on our excellent client satisfaction rates, which we believe are due to our dedication to providing services to the highest standards possible.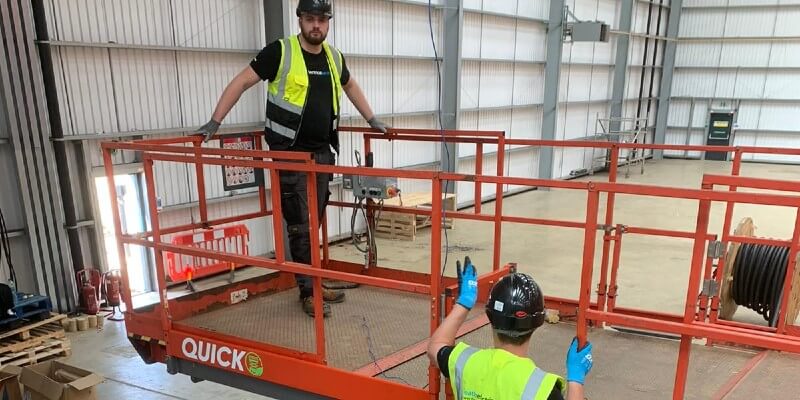 Installing EV chargers is an excellent way to reduce the carbon footprint of your company and, at the same time, increase the attractiveness of your workplace to employees. We can supply and install a range of EV chargers at Heath Electrical Services, all of which include features well-suited to commercial settings. For example, we can set up EV chargers so that users can create separate accounts and be charged directly, have the cost taken off wages, or be allowed to charge for free. Chargers can be wall or pedestal-mounted depending on the space available, and whatever your electrical supply, single or 3 phase, we can install EV charge points to suit your company's usage requirements.
If you're interested in installing commercial EV chargers in Milton Keynes, why not get in touch with our team to get things done efficiently, effectively and safely?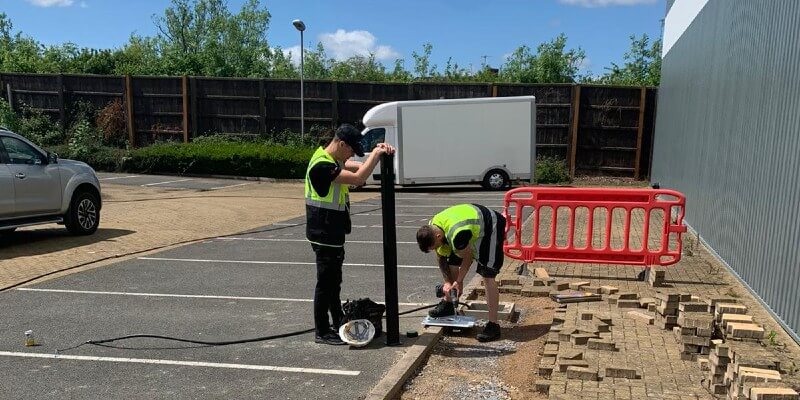 Our testing and inspection services are extremely popular among our clients. These include PAT testing and EICRs, both of which should be done regularly in order to prevent the occurrence of electrical accidents and to comply with workplace safety regulations.
While an Electrical Installation Condition Report (EICR) is carried out to assess the condition and safety of fixed electrical installations (i.e. the wiring of the building itself), Portable Appliance Testing (PAT testing for short) is done to verify the safety of the appliances owned by the company, or used by its staff or visitors.
By following the recommended schedule of testing, you will also protect your company from legal action in the unlikely event that an electrical accident did occur. Another consideration to be aware of is that many insurance companies require evidence of a recent EICR – without one, your policy may be invalid.
Our team of commercial electricians in Milton Keynes are highly trained and experienced in carrying out electrical testing and inspections. Each test is carried out thoroughly in accordance with NICEIC standards. Please do not hesitate to contact our team if you are interested in having an EICR or PAT testing done by our team.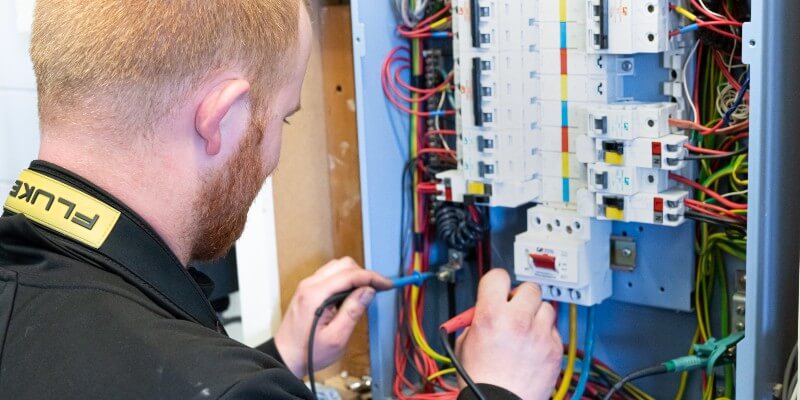 Our solar panels for businesses in Milton Keynes are one of our most popular services amongst companies aiming to reduce their reliance on the grid and, in turn, become more self-sufficient. Our customisable supply, installation and maintenance packages guarantee our clients a reliable method of generating and distributing their own free, clean energy.
There are two types of solar PV that we provide for business, these include:
Roof mounted panels: These are the most popular option, which our experts tailor to fit your roof and energy consumption; an initial site survey will be carried out to determine your requirements.
Ground mounted panels: If you have limited roof space yet still have a large amount of energy demand, these panels are perfect for you. They have the innovative ability to tilt, which allows for optimum power generation and can be installed anywhere on the site, making them incredibly versatile.
Solar panel installations boast a wealth of benefits. Not only do they have extreme environmental benefits as they limit your reliance on imported energy, but they also have financial benefits as solar panels generate free electricity, helping you to keep costs down. They also have workplace benefits as they can boost your reputation as a business, as actively taking an environmental approach helps to increase the business' sustainable credentials.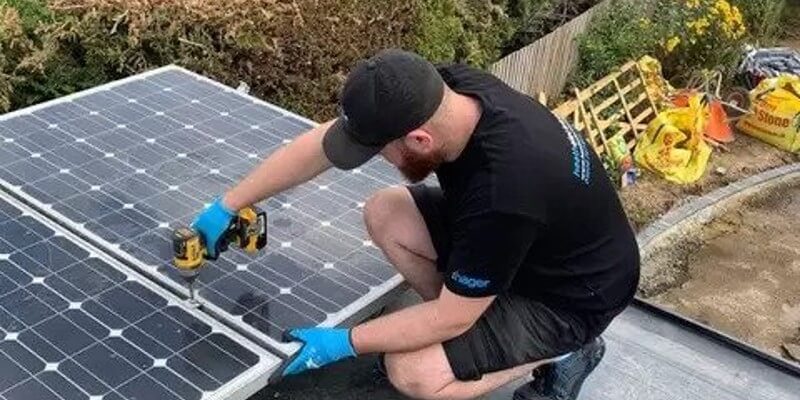 Nowadays, both homeowners and businesses rely heavily on data and telephone communications – that's why our electrical contractors in Milton Keynes offer various data cabling services. We can effectively and efficiently install additional cabling whenever you need it, no matter the environment, including:
Telephone socket fittings
WIFI boosters
Internet points
Telephone line and socket repairs
Extensions for computers
Data points
Network switches
Fixing existing telephone cabling
We always ensure to complete our tasks in minimal time with minimal disruption. We provide 24-hour service for any emergency callouts that may occur, and with our 80+ years of combined experience, we always make sure to guarantee the highest quality service for the lowest price.
Door entry systems are ideal for reducing the likelihood of your business
being targeted by thieves whilst also lowering insurance. These systems eliminate the need for changing locks or re-issuing any stolen or lost keys, as they use an electronic system that uses a fob, card or PIN. For example, at no extra cost, the property owner can simply reconfigure the device when an employee leaves the business. Not only this but our door entry systems can also be programmed to allow fobs or cards to only grant access to prohibited areas, ensuring maximum control at all times.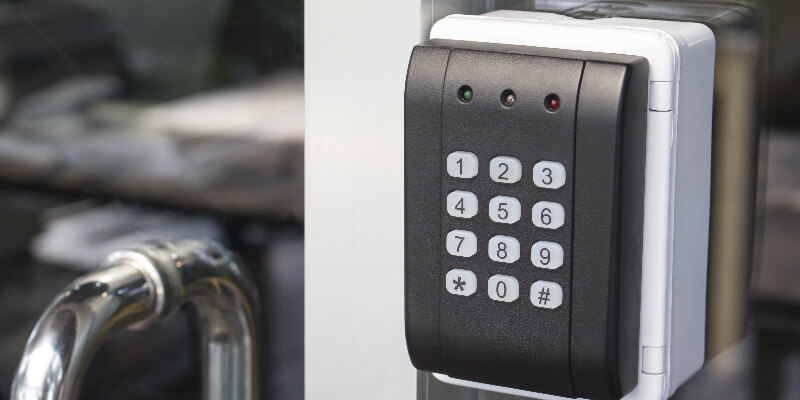 Suppose you want to upgrade your commercial audio and visuals. In that case, we can work with you to create a tailored package, including video walls, interactive whiteboards, meeting room visuals, digital signage, music systems and more. Together, this helps to streamline operations while creating a modern, interactive environment for staff and visitors.
After installing a multitude of systems for various clients and different environments, our team of local electricians in Milton Keynes are knowledgeable and well-versed in the skills needed to install the systems. We ensure a quick and smooth process, which will help to keep disruption to a minimum and no downtime for your business.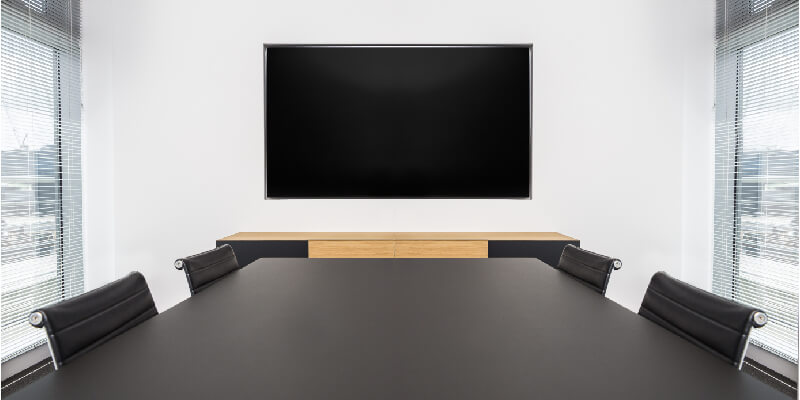 Electrical services for businesses
We hope that our article has been helpful and informative, whether you're a repeat client of ours or are looking into our commercial services for the first time. If you're interested in any of the services mentioned in this article or any other commercial works, please contact our team, who are always happy to answer questions and offer advice.