When building a house, architectural elements and interior design ideas are generally what many people focus on. However, living in a world that heavily lies on electricity to function means there are many electrical factors you need to think about. Luckily for you, we have created the ultimate guide informing you of all things electrical you need to consider before moving in.
What you need to know when building a house
Having provided electrical services in Aylesbury for many years, we have become very familiar with household electrical systems. From repairs and home improvements to ongoing maintenance, we know everything about making the most of the electricity in your home. When it comes to your home's electricity, our biggest piece of advice is to consult a reputable electrician in the early stages. Ideally, if you a building your home from scratch, or even just renovating a singular room, you should contact an electrician to help you make important decisions, such as the location of your outlets. If you leave your electrical planning too late, it could result in having to make changes later down the line and costing you a significant amount of money. So, if you are building a house and require an electrician, contact our electricians in Northampton who will be more than happy to assist you.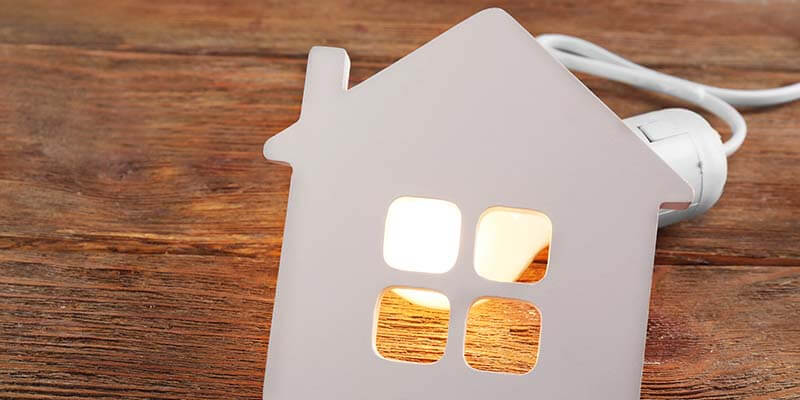 Location of outlets
When you become consumed by the design and project management aspects of building a new home, it can be easy to forget crucial elements such as the location of your electrical outlets. If you do not take this into consideration, you are at risk of having outlets in your home that are not conveniently placed to meet your needs. As we all now heavily rely on electricity for our day-to-day lives, it is imperative that all outlets are functional and effectively organised. The best way to determine where your outlets should be placed is to review each room, consider your typical habits in this room and furniture placement. To help take the headache out of electrical outlet placement, we have devised a room-by-room breakdown for you:
Bedrooms
In your bedroom, the placement of your furniture will largely determine the location of your outlets. For example, where you place your bed will indicate where you need a plug socket. Having sockets in close proximity to your bed is important is you will most likely require a bedside lamp and somewhere to charge your phone at night. If you are planning to have a TV in your room, you will need to ensure you have a socket in an appropriate place that allows you to view the TV in comfort. If you use your bedroom to get ready in the mornings, you will also need to place outlets near to where you want your dressing table to be. This will make it easier for you to use your hairdryer, straighteners or light up mirror.
Kitchen
Despite the kitchen being a room requiring the most electrical power in the house, planning its outlet placement is fairly straightforward. Once you have decided where your major appliances (such as the fridge, oven and dishwasher) will be, you will need to place durable specialised outlets nearby in order to handle the powerful appliances. You will also need to think about smaller appliances that require outlets, for example, a toaster or microwave.
Bathroom
When you think about electrical outlet placement, the bathroom is easy to overlook as it is not as electrically-dependent as other rooms. However, if you have an electric toothbrush or electric shaver, having a socket or two is essential. The location of these outlets needs to be thoroughly planned out so that they are in easily accessible areas which are not at risk of coming into contact with water.
Home office
If your new home is going to include an office, you need to make sure it can accommodate all your electrical needs. Typically, homeowners will place outlets along the walls for lighting purposes, and so they can put their desk against the wall and use their computer/laptop with ease. However, many offices now use floor plugs as it allows you to be more creative with your desk placement and keeps the room looking organised.
Energy efficiency
Building and designing zero energy homes has become a widespread phenomenon and is a great way to get you thinking about how you use electricity in your home. There are many benefits of making your home more energy efficient, so here are a couple tips on how to transform your property to be more eco-friendly.
Solar panels
One of the best ways to reduce your electricity bills is to install solar panels. Solar panels generate a direct current of electricity, making them an excellent source of renewable energy. When your home is powered by solar panels, your energy becomes domestic and, as a result, you are in control of your own bills and energy usage. You can read about all the benefits of solar panels here.
Energy efficient lighting
Another electrical factor you should take into consideration when building a house is the type of lighting you use. As lighting accounts for around 15% of a typical household's electrically bill, simple changes such as changing the bulbs you use can significantly reduce how much you have to pay. The most energy-efficient light bulbs available in the UK are LEDs, which offer a cost-effective option for general household lighting requirements. As well as carefully selecting what bulbs you use throughout your home, there are other lighting elements you should be conscious of to be as energy-efficient as possible, for example:
Avoid leaving lights on when not necessary
Use a sensor and timer on internal and external lights
Arrange light switches so that it is convenient to turn them off (refer to our 'Location of outlets' section)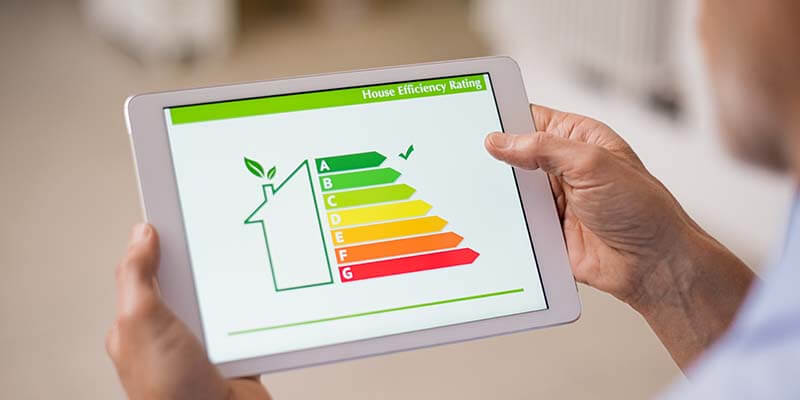 Safety
We understand that the welfare of yourself and your family is of utmost importance, which is why you need to consider the safety implications of your electrical appliances carefully. If you have small children, you will need to ensure that all electronics are child-proof. You can do this by making a few simple changes, such as using a surge protector as opposed to a standard extension lead. You should also buy a number of plug socket caps to place throughout the house. The exposed front of the caps is entirely flat, making it very difficult for your little ones to grip. These protective covers can be placed on top of sockets which aren't already in use to prevent your children from placing objects inside them.
Another safety consideration you should factor in when building a house is CCTV. While CCTV is primarily used in public areas, it is becoming more popular for homeowners to install them in and around their homes for added security. Although installing CCTV in your domestic property will undoubtedly give you peace of mind, there are certain rules and regulations you need to follow, which you can find here.
Smart technology
With technology constantly evolving, it is no surprise that many households now feature smart technology, introducing a new era of Smart Homes. Smart home technology generally refers to features and appliances that are connected to the internet and can be remotely monitored, controlled or accessed. A prime example of smart home technology comes in the form of the innovative Nest Learning Thermostat. After Nest and Google Home joined forces to become Google Nest, they created a device that is changing how we control our household heating. Just like a standard thermostat, to turn your heating up and down, you just need to simply turn the dial. You can also adjust the settings with the easy to use touchscreen. However, what makes this thermostat so advanced is its ability to be controlled by your phone or Alexa device. This intelligent little device will even turn your heating off automatically after 48 hours if you have forgotten to do so!
We think Nest's and Google's partnership has been such a success that we have to mention another one of their smart products, the Hello Doorbell. By replacing your existing wired doorbell, you can use this bell to receive HD video and bright, crisp images so you can always see you is at your door. With 24/7 streaming, you can also check-in at any time to see you is at the door, even when you're not home!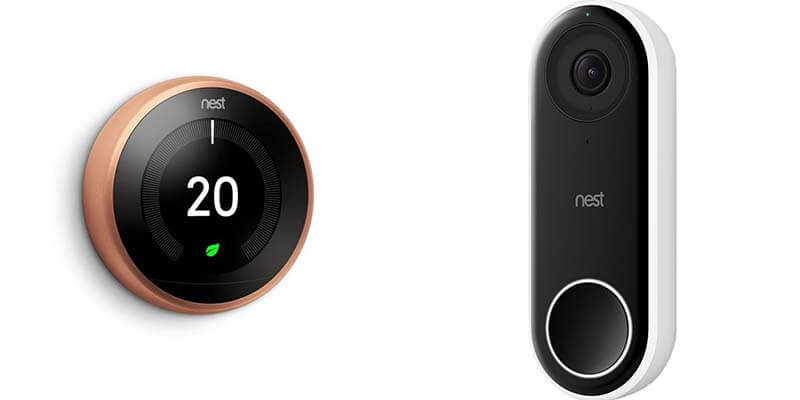 Photo credit: Electrical Showroom and B&H Photo Video
Making your house a home
As a team of experienced and dedicated electricians in Bedford and the surrounding areas, we know how to ensure your home's electrics are safe, efficient and practical. By implementing our useful tips, your home will undoubtedly be more energy-efficient, and your electricity bills will decrease. If you know someone that is building a home, why not share this with them on social media?