Whether your house is old or new, your home electrics should be tested every 5 years in order to certify that your home's wiring and fittings are in safe working order. In some cases, you may need to consider rewiring to guarantee safety, but what are the benefits of rewiring a house?
Why You Should Invest In Rewiring A House
Rewiring your home not only means that your electrics and cables are all safe, but it will also save you a lot of money.
A lot of people have had problems in the past where they have moved into a new home, only to find out that the electrics are faulty and have the potential to be dangerous. When first moving into your home this has the possibility to break your bank a little as if the previous owner hasn't had their home's wiring checked then there is a chance you could have to rewire the entire house.
So before moving in or paying a deposit for a new home, make sure to check its servicing and maintenance history. For example, ask about the last boiler servicing, their previous electrical inspections and the last gas service the home received. The last thing you want is to move into a new home that has faulty, unreliable electrics.
So why should you rewire your house – what does it bring to you and your family and in the event that your home's electrical wiring does fail then what should you do? Keep reading to find out!
Electrical Wirings Lifespan
Electrical wiring within your home has an average lifespan of 20 years, and although this may sound a lot, it is simple to lose track of when you had your last inspection. If you can't remember or are unsure when your home was last rewired, then it is a good idea to have regular electrical inspections in Milton Keynes. If you're thinking of selling your home, be sure to have copies of your electricians Milton Keynes will be able to advise you on what is best for your home and be able to carry out the job for you.
For comfort purposes, when having all these updates and changes, you are able to introduce your home to devices such as plastic-insulated wire, smoke detectors and grounding.
To Get Your Home Extended
If you want a major property remodel or extension, then the likelihood of them carrying out the work without you rewiring certain parts – if not all of your home, is very unlikely.
So it's a lot better to have your home regularly serviced, as if you need electrical rewiring for your home, then it is affordable. However, if you are told you need to have your entire home re-wired while having a major building remodel, then it may override the budget a little.
If you are having a home extension or converting your loft, then all of the new wirings will have to be in line with the Electrical Safety. Meaning that all of the existing wirings within your home will have to be replaced, to ensure that it is able to withstand the extra electrical load safely.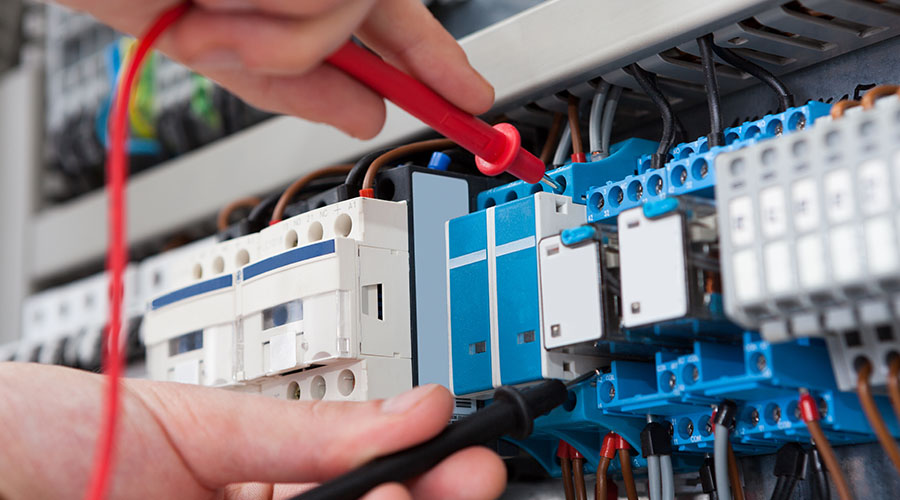 Safety
The most obvious reason to have your home rewired is to make sure that you and your family are safe, an entire house rewire eliminates any issues or electrical problems. You are also more likely to finder a cheaper, better home insurance plan if you have more reliable regularly serviced electrical wiring, they know how dangerous old faulty electrical systems can be.
Add Home Sale Value
The value of your home can be increased by hundreds – in certain circumstances even thousands if it has been signed off by an inspector. Old electrical systems and wiring can be an instant off-putting factor for potential buyers, and you don't want to scare off any potential property buyers if you're selling.
When having a certified electrician come to fit any new wiring or inspect your current one, you should always make sure that they're completely qualified, and if they cannot show any previous work or provide testimonials – do NOT use them.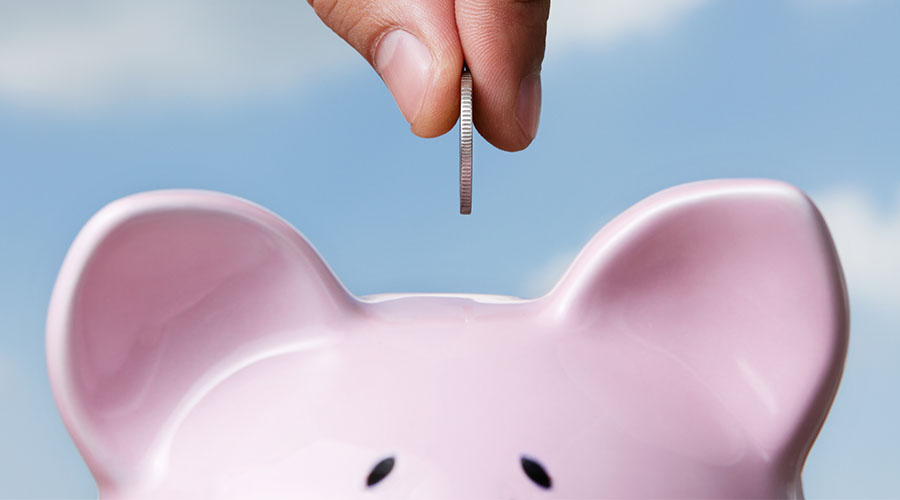 Save Money On Your Bills
It's crucial that you do everything in your power to save on your energy bills. Not only are you saving money in your wallet, but you're also helping save the environment. You may not realise the damage that just running your home is causing. So when your energy bills are at their highest, this is when the greenhouse gases being released into the atmosphere are also at their highest.
It's easier than you first anticipated to save on your energy bills. What we recommend to all of our clients is that they invest in and install a smart metre. This smart gadget has become increasingly popular in recent years and is recommended for both gas and electricity bills. They pick up on your ventral heating habits as well as your electrical uses and will do things like turn your lights off for you, or turn your central heating off during the hours when nobody is home, and it's not needed. But if you enjoy coming home from work to a well lit, warmed up house, then your smart metre can arrange this for you.
Your energy provider is the one who will be able to advise you on which smart metre is best suited for you, although we would have to recommend the Nest smart meter. We have installed a high volume of these now and have been experimenting with how they work. We would highly recommend Nest, who have had numerous positive reviews detailing just how much customers have saved! All in all, rewiring your property will save you money on your energy bills. All faulty wiring will be removed and discarded, and then replaced with new efficient wiring. Once you have the transition, you will see the difference straight away. Your electricity bills will plummet even if you use your electricity the same as you always have.
Stop Malfunctioning Appliances
Faulty electrical wiring throughout your entire house can begin to take its toll on even your biggest appliances. As a homeowner, you want to be able to ensure that all of your devices are in good working condition, and allow you to carry out your daily tasks. When left, electrical wiring can cause disruption and end up costing you hundreds of pounds in appliance repairs and replacements.
When your electrical wiring is faulty, it will be working overtime to provide an adequate amount of electricity for all of the devices in your home. It's likely that you are aware that an appliance as large as your kettle does not need as much electricity as something like your washing machine. Because of this, your home cannot distribute the amount of energy that is necessary to appliances in the correct quantities. So when your coffee machine is overloaded with enough power to run a washing machine, it's no surprise that it will break down. This is often why a lot of homeowners complain that their appliances are all breaking down at the same time, and they then have to fork out for a variety of appliance repairs and replacements. By rewiring your home, you can guarantee that your appliances are receiving the correct amount of power and can work efficiently in your home.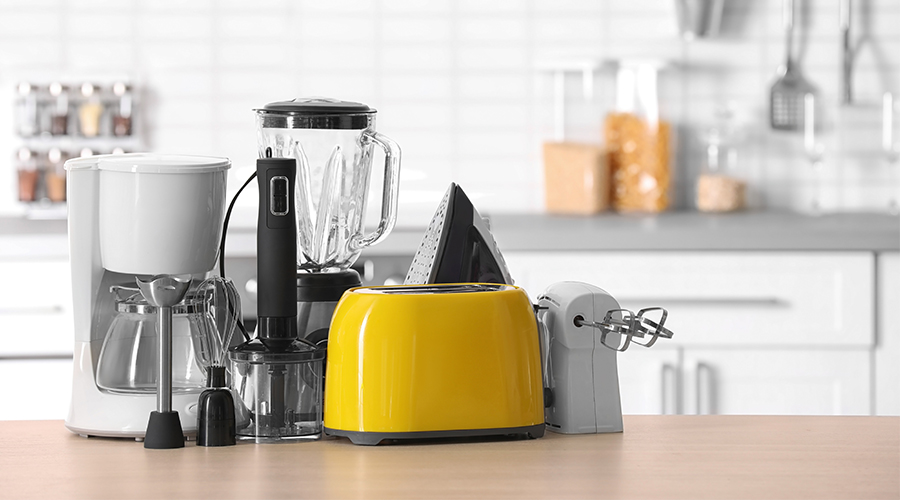 Reduce The Chance Of A Power Cut
Power cuts are a pain; you lose access to all of the electrical amenities in your home. By this, we mean everything, from something as small as a phone charger, to your lights and your TV. Although this can be resolved easily enough, it can be a pain and prevent you from carrying out your day to day tasks. Electrical surges can be caused by a number of different things, including lightening strikes and power line damage. However, the most frequent cause of loss of electrical power is due to faulty electrical wiring.
It can either cause the home to overload with electricity and cause it to shut down, or it simply just cannot produce enough power to run your home due to poor wiring. Either way, you should have a home rewiring if you see the signs of faulty electrical wiring, or you could end up in a blackout!
What Are The Signs My House Needs Wiring?
Luckily, there are a few warning signs that can indicate that your home needs rewiring before any harm or danger can be caused.
Here's what you should look out for:
Regularly blown fuses
Flickering or dimmed lights – this could mean that your circuit has a loose connection or is overloaded
Light bulbs that commonly burn out while in the socket
Buzzing or sizzling noises
A scent of burning
Sparks when you plug or unplug a cord
Electric shocks when plugging in or touching a cord
If any of these sound familiar to you, then we suggest you arrange for a home electrical inspection as soon as possible.
Rewire Your Home
So there are a few reasons that you should choose to upgrade and rewire your entire property, electricity is significantly dangerous if left and you should NEVER attempt to fix any electrical issues yourself and should always leave the job to a qualified electrician.
If you're concerned about any of the electrics in your house, whether it be your appliances, your electrical fittings or your wiring then make sure to give our emergency electricians Milton Keynes a call so that we can diagnose the situation for you.
We hope this article was helpful – if it was then why not share with your friends and family and spread electrical awareness.