We have some electrifying news to share with you – drumroll, please… Heath Electrical Services now offers top-of-the-range solar panel installations! We're incredibly excited about this because we know the world is currently buzzing with eco-conscious energy (just like ours), and the demand for clean and renewable power is soaring. That's why we've taken the leap to provide both our residential and commercial customers with the fantastic opportunity to harness the mighty power of the sun!
Together, we can make a difference…
Our blend of electrical expertise and commitment to sustainability has inspired us to deliver efficient, reliable, and pocket-friendly solar panel installations for a brighter future. Picture this: you're a homeowner passionate about reducing your carbon footprint, or maybe you're a savvy business owner on a mission to slash energy costs. Well, our team of exceptional electricians in Milton Keynes are here to make your solar dreams a reality! Are you ready to embrace the sun and take control of your energy expenses? Let's dive into the amazing services we have in store for you!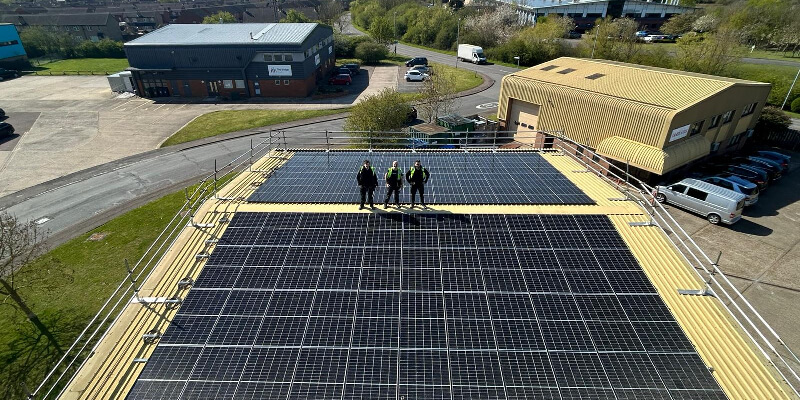 Consultation and design:
When it comes to solar panel installations, one size definitely doesn't fit all. Our experienced professionals will conduct a thorough assessment of your property's unique solar potential. From analysing your roof orientation and shading to understanding your specific energy requirements, we take every detail into account. Based on this in-depth analysis, we will design a fully customised solar panel system that maximises energy production and helps you achieve substantial cost savings.
Installation:
Once the design is finalised, our highly skilled domestic and commercial electricians in Milton Keynes will swing into action, bringing your solar panel dreams to life with precision and efficiency. We take immense pride in our work, using only the highest quality equipment and always adhering to industry best practices. Our goal is to ensure that your solar panel system not only performs optimally but also stands the test of time, delivering exceptional results for years to come.
Maintenance and repairs:
We understand that investing in solar panels is a long-term commitment, and we're here to support you every step of the way; to ensure that your solar panel system operates at peak efficiency, we offer regular maintenance services! Our diligent technicians will conduct thorough inspections, clean the panels to maximise their performance, and meticulously check electrical connections. Should any issues arise, you can rest assured that we will provide prompt and reliable repair services to minimise any potential downtime. Our priority is to keep your solar panel system running smoothly so you can continue to enjoy its benefits.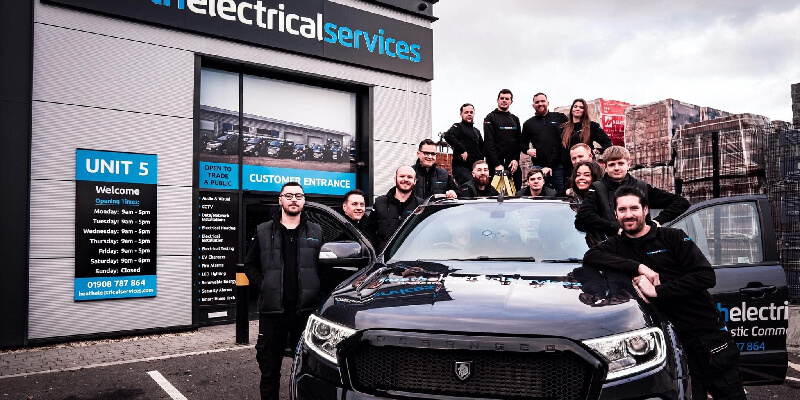 Speaking of benefits, harnessing the sun's power through solar panels brings a range of them that go way beyond just sustainability – by installing solar panels, you can experience substantial advantages that positively impact both your wallet and the planet, freeing yourself from the unpredictable fluctuations of traditional power sources.
Imagine the joy and relief that would come with reducing your electricity bills and gaining control over your energy expenses! Solar panels generate electricity from the sun's energy, significantly decreasing or even eliminating your reliance on traditional power sources. This solar energy is a renewable resource that produces no greenhouse gas emissions or harmful pollutants – so, by embracing solar panels, you become an active participant in reducing carbon dioxide emissions and mitigating the impacts of climate change. Each ray of sunshine that powers your home or business will contribute to a cleaner and healthier environment for generations to come, so by producing your own clean energy, you can play your part whilst enjoying substantial cost savings and protecting yourself from the instabilities in energy prices.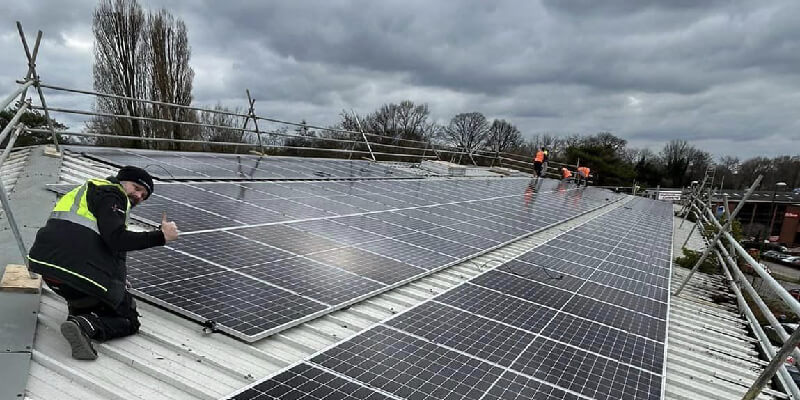 Expertise and experience:
At Heath Electrical Services, we've been perfecting our skills in the electrical services industry for years – our team of highly trained professionals knows the ins and outs of solar panel installations like nobody else! We've built a solid reputation for excellence, and our expertise shines through in every project we undertake, so you can trust that our NICEIC approved contractors have the knowledge and skills necessary to deliver top-quality installations and services every time.
Commitment to customer satisfaction:
We don't just want to meet your expectations; we want to surpass them – your satisfaction is our ultimate goal. From the moment you reach out to us for your initial free consultation to the completion of your solar panel project, we're here to listen, understand, and provide personalised solutions that cater to your specific requirements. We believe in transparent communication every step of the way, ensuring that you're informed and involved throughout the entire process, and we aim to carry out all of our jobs at the lowest prices with no hidden surprises – what we quote you is what you pay! With us, you'll experience exceptional service and a customer-centric approach that sets us apart.
Quality and reliability:
When it comes to solar panels, we understand that durability and efficiency are paramount. That's why we only work with reputable manufacturers and suppliers who share our commitment to excellence. We want the best for our customers and ensure that they receive solar panels that not only perform exceptionally but also stand the test of time. Our dedication to quality and reliability guarantees that your solar panel system will operate optimally for years to come, providing you with the clean energy you deserve.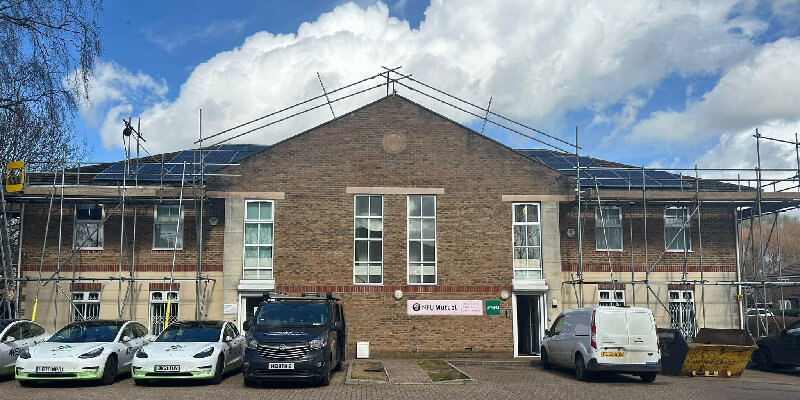 In most cases, you won't need to go through the hassle of seeking planning permission for your solar panel installation. That's right! Solar panels are often considered "permitted development"; however, it's essential to keep in mind that there might be a few exceptions or special considerations based on the type of property you have or where it is located. Not to worry, though! Our expert team specialises in commercial and home solar panels in Milton Keynes, and is here to help you navigate through any specific requirements or restrictions, ensuring a smooth and hassle-free installation process.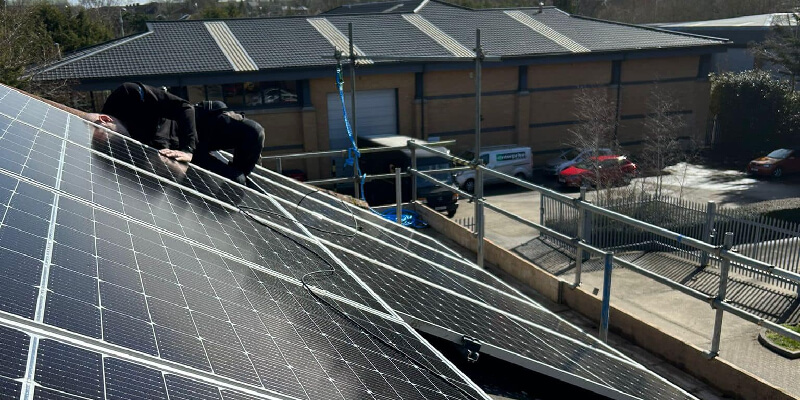 We love saving money, don't you? The amount you can save on your electricity bills by installing solar panels depends on a few factors. We're talking about things like your energy consumption, the size of your solar panel system, and the amount of glorious sunlight your property receives. Want to know the good news? Our team of solar gurus can provide you with a personalised analysis! We'll crunch the numbers, take your unique circumstances into account, and estimate your potential savings, so you can get ready to wave goodbye to those sky-high electricity bills!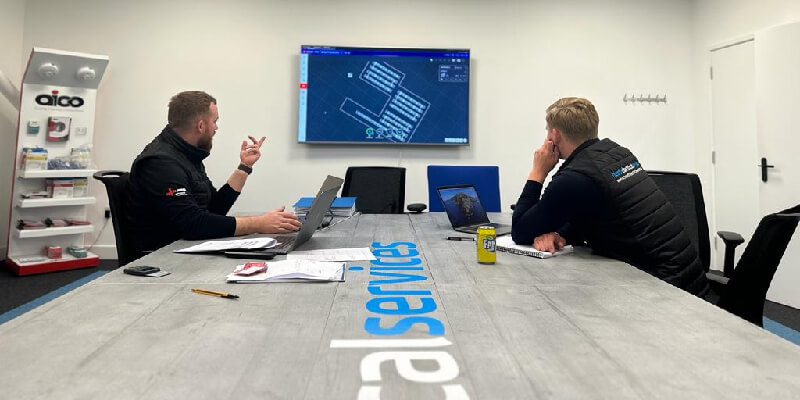 Good question! When it comes to durability, solar panels are designed to go the distance! Most reputable solar panel manufacturers offer warranties that typically range from 20 to 25 years – that's a lot of sunny days! But, with proper maintenance and care, your solar panels can continue generating clean energy way beyond their warranty period. So, sit back, relax, and let those panels soak up the sun for decades to come.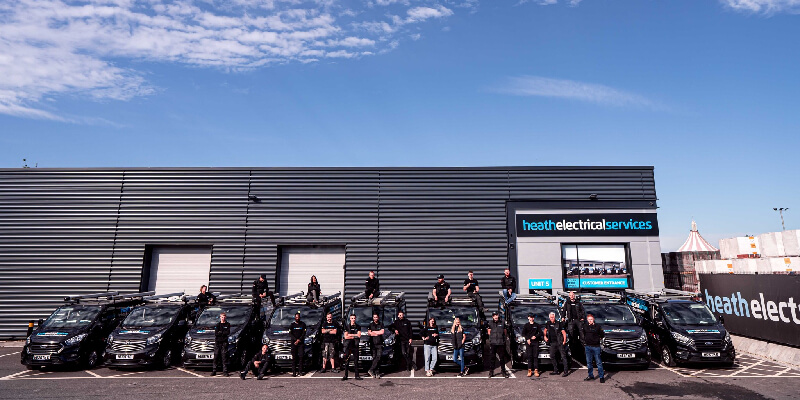 Hey, we all need a little rain sometimes, right? Don't worry, your solar panel system has got you covered even on cloudy or rainy days. While their performance might be slightly reduced when the sun decides to hide, these trusty panels will still be working hard to generate electricity. They're like superheroes, powering your home or business with green energy even when the weather isn't at its sunniest. And guess what else? Any surplus energy your panels generate during sunny days can be stored in battery systems for later use when sunlight is limited. Talk about smart and efficient!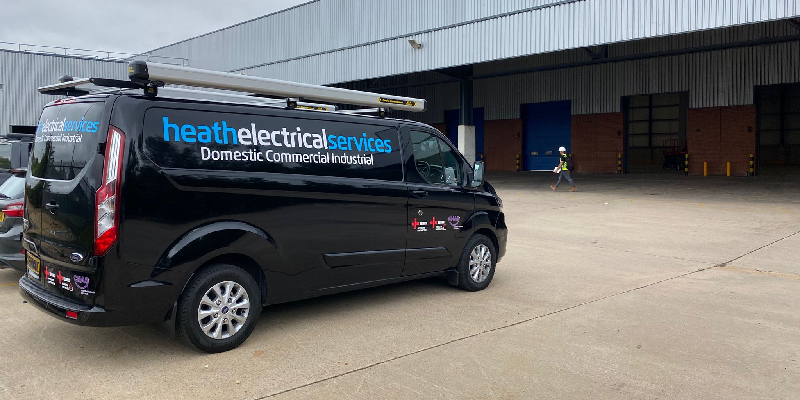 Choosing solar power means choosing a greener future!
So, join us in the solar revolution and let your property shine with clean energy. At Heath Electrical Services, we are passionate about turning your solar dreams into a reality. Whether you are looking for home solar panels in Milton Keynes, or solar panels for businesses in Milton Keynes, together, we can make a significant difference and inspire others to embrace sustainable energy solutions. Contact us today and embark on a journey towards a more sustainable and energy-efficient tomorrow.