With the recent outbreak of Covid-19 and the growing concerns about what this may mean for the UK going forward in terms of restrictions on services, Heath Electricals wanted to make sure that clients were aware of measures that we have put in place to protect the health of our team, and the client. We kindly ask that all clients seeking the help and assistance of our team take these measures into consideration throughout the quarantine period and ongoing Covid-19 spread.
Maintaining A Healthy Service
The government has stated that only key workers may continue practising client-facing services to limit the spread of the virus. Heath Electrical Services is among those listed as key workers, all of which can be found on the government website. As key workers, the Heath Electrical Services team is still able to assist in call-outs for emergency repairs, maintenance and testing, of which we hope brings peace of mind to clients that we are still able to provide quality services in this concerning time.
While the team is still able to assist you in electrical services, there will still be restrictions and measures taken to ensure the safety of our team as well as you, the client. To help us continue providing you with the necessary assistance, we ask all clients to take the following information into consideration when the team enter your property.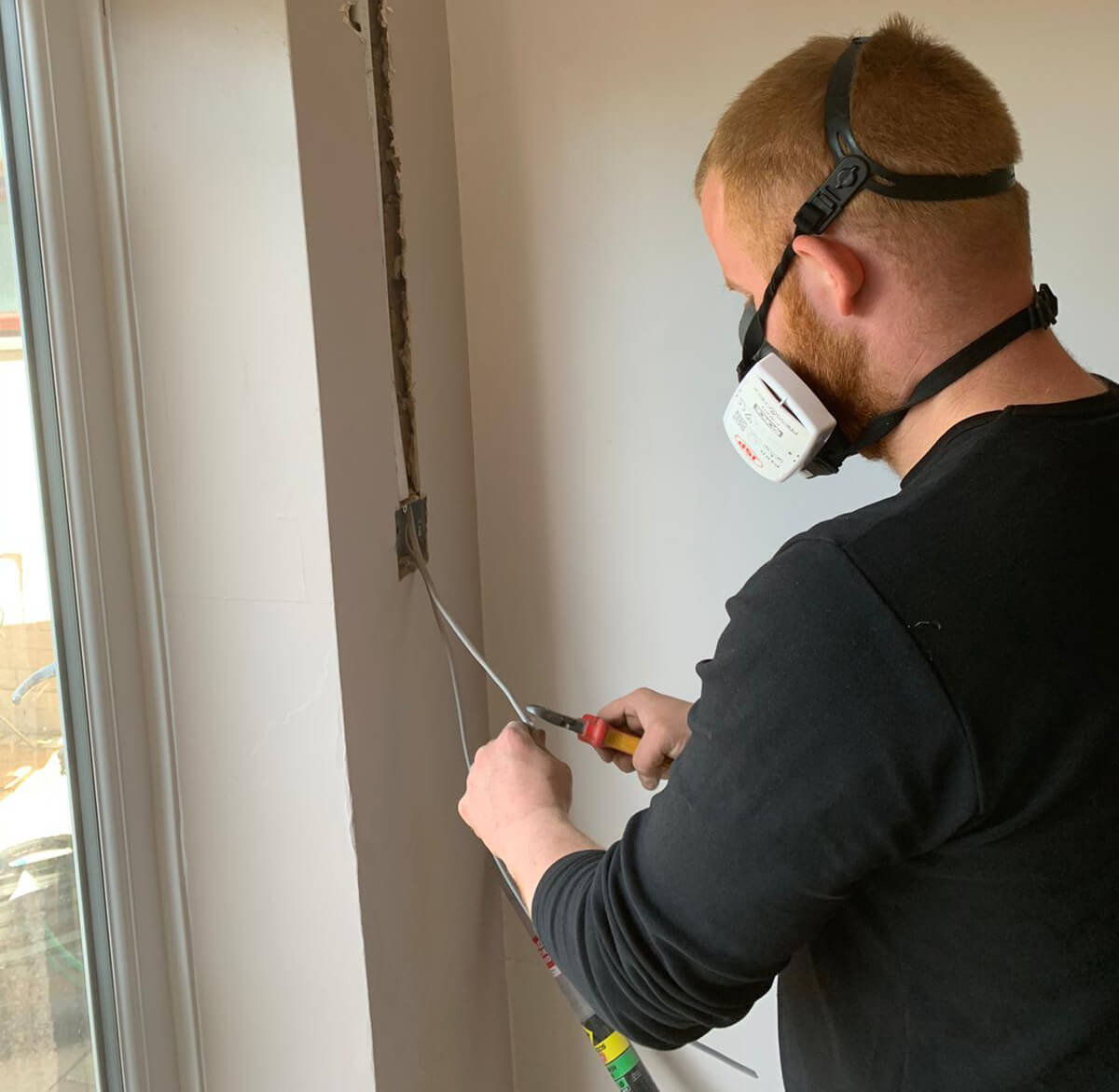 What The Team Will Do
Luckily, the team are all fit and healthy and working hard to maintain the exceptional service that is highly regarded by our clients. To make sure that the team is able to protect themselves as well as clients, we have put measures in place to ensure that they keep washing their hands and working hard! The team have been thoroughly updated on all the latest news and requirements to ensure that they can provide a high level of hygiene to maintain services throughout this temporary issue. This also includes ways to maintain personal hygiene and keeping themselves safe while off the job. Other measures the team will be taking to ensure the client is safe and services can continue as normal include the following:
Checking supplies – Heath Electrical Services will regularly be checking with our suppliers to ensure that materials are still able to get to us on time. If there are shortages in supplies, then we will contact the client and inform them of any delays this may cause.
Rotating staff – the team are on a rotating schedule to help minimise the risk of spread, and if one team member falls ill, then we will take precautions to ensure those working with that individual isolate for the advised period of time (14 days).
Showing symptoms – if members of the team show any symptoms found on the NHS website, they will be asked to stay at home until further notice.
Limiting team numbers – to avoid and minimise contact with clients, you may find that services take slightly longer to carry out due to us sending out smaller teams.
Hygiene – the team are asked to wash hands when possible and are equipped with hand sanitisers.
Cleaning surfaces – the team will be sure to clean any surfaces that they come into contact with while working.
Please keep in mind that the health of our team is extremely important to us, and we ask clients to help them complete the above where possible. The team will be adapting to changing government restrictions and requirements, so will inform all clients of what is required before entering your property. If you would like to know more about the precautions we have in place during the Covid-19 outbreak, please contact the team today.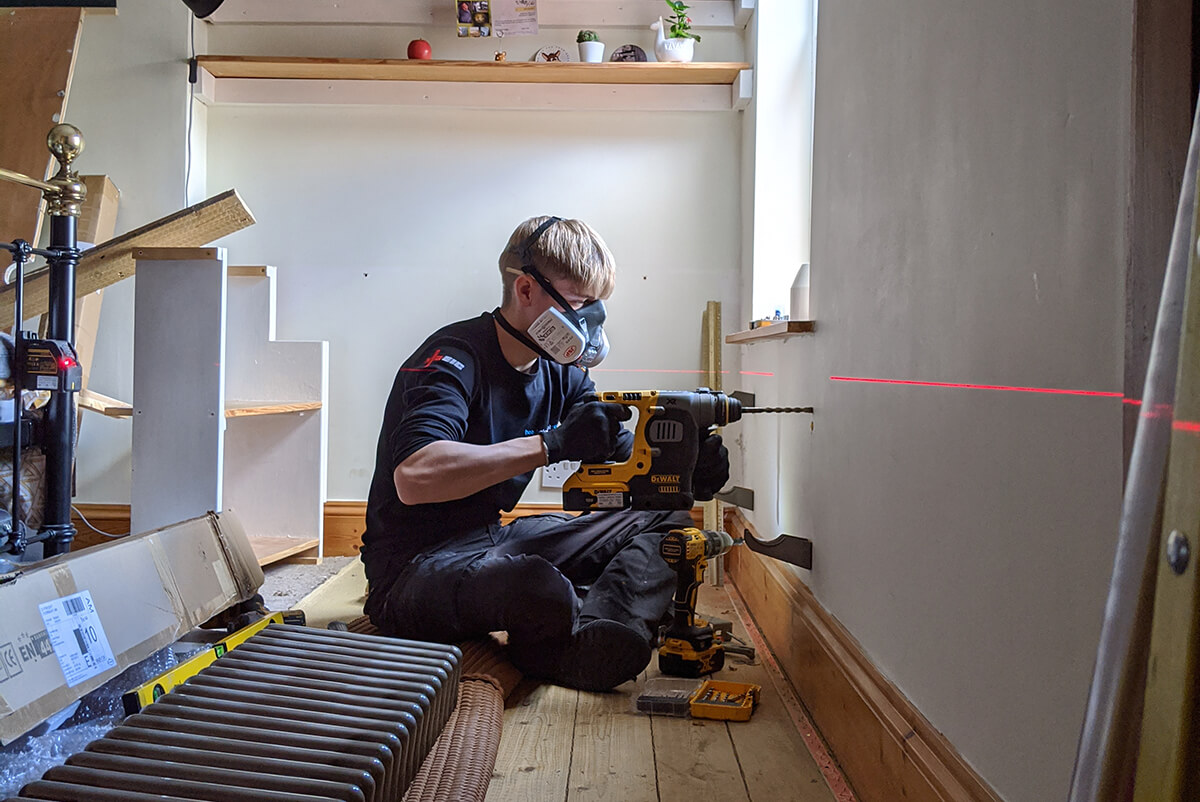 What The Client Can Do
As well as the team taking care while carrying out services and through personal hygiene, we kindly ask that clients also take measures into consideration. For the Heath Electrical Services team to enter your property, we ask for clients to provide a clean and sanitised environment for staff to carry out their duties safely. Please think about doing the following:
Clean work surfaces – both before and after services are completed, please can clients thoroughly disinfected work surfaces.
Social distancing – while the team are working, the client must not be in the room, or at least keep a safe distance away from the team.
Vulnerable people – if there is anyone in the property that is classed as a vulnerable person, we kindly ask that they are not in the premises or are in a different room while the team are there.
Showing symptoms – if anyone in the property shows slight signs of Covid-19, please inform a member of the Heath Electrical Services team, as this may put our staff in danger.
Be kind – we are aware this is a stressful time for many people, but we must fight this virus together! Please be kind to our team who are trying their best to help continue providing quality services while maintaining healthy.
If you have a service booked in, would like to book a service or the government changes their policy, please feel free to contact the team. The Heath Electrical Services team are working hard to respond to calls as soon as possible, and we kindly ask for clients to be patient in this concerning and busy time.
Heath Electrical Call Outs
As stated above, Heath Electrical Services is still able to answer calls for emergency electrical services that may be required. If your call is urgent, please contact the team via telephone, if your call is not urgent, but you need electrical assistance, please leave your details in the request a callback section on our contact page. We would like to thank clients for their patience and give the Heath Electrical Services team a massive thank you for all their hard work!