Since our establishment many years ago, we have kept the mission simple – to offer the highest quality electrical services, customer care, integrity and craftsmanship, all while providing fantastic value for money. It is this commitment to exceptional standards and building lasting relationships that we have been given endless growth opportunities. And with this in mind, we lead onto our most recent venture – we are so thrilled to announce that we will be opening a brand new, state-of-the-art HQ. This is by far, one of the most significant milestones for Heath Electrical Services, and we are so excited to finally be able to fill you in on what we have been working on!
Taking Heath Electrical Services To The Next Level
Over the years, we have worked hard to differentiate Heath Electrical Services from other companies in the industry, ensuring that every client receives an unbeatable experience. We have spent time embarking on additional training courses to further enhance our skills and have been awarded a wealth of accreditations from leading bodies. From here, our team has dramatically grown, which means that naturally, the next step would be to take our brand to the next level. Our new premises based in Rooksley, Milton Keynes, offers more opportunities to our customers, suppliers and partners, so let's take a closer look at our plans for our HQ!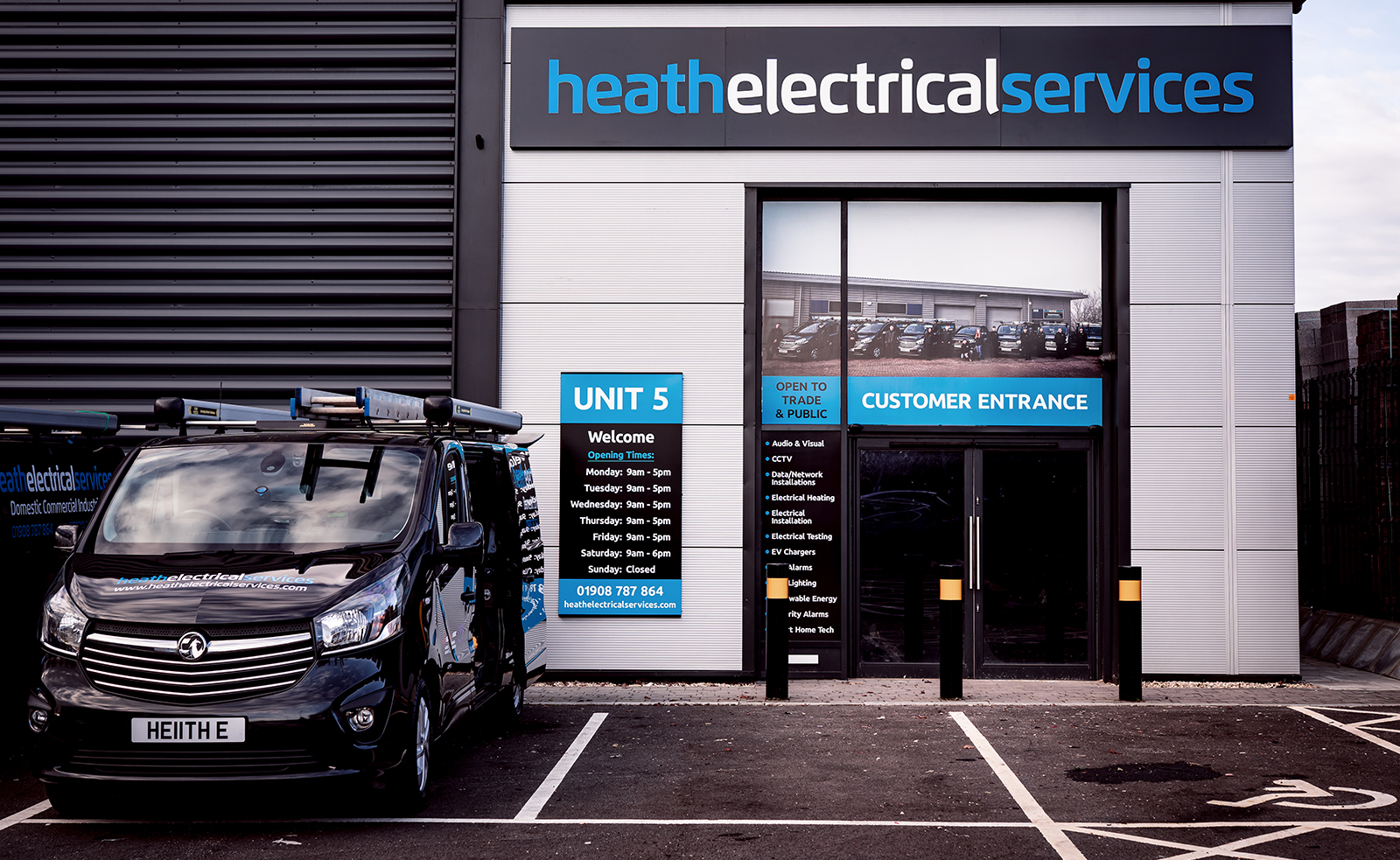 We Are Now Selling Advanced Electrical Equipment
We want to make our new premises a hub for networking, allowing us to share our extensive knowledge of the electrical industry. For this reason, we will be selling a range of goods, including smart devices such as Ring and Nest, along with AV equipment. These will be available to both retail and trade customers, and our team will always be on hand to answer any questions you may have. They can walk you through the different options available, helping you to find a solution to all of your electrical needs. For our trade customers, we will be offering an exclusive discount, allowing you to partner with Heath Electrical Services to source leading equipment while saving money.
Along with purchasing electricals, if you are considering investing in an electric vehicle or offering charging points at your commercial premises, our HQ will also feature a wide range of EV car charging units. This will allow you to shortlist the different options available, speak with our experts and then purchase the best-fitting unit. Not only this, but you will also be able to schedule the installation at your home or business with our team at a date and time that is convenient for you.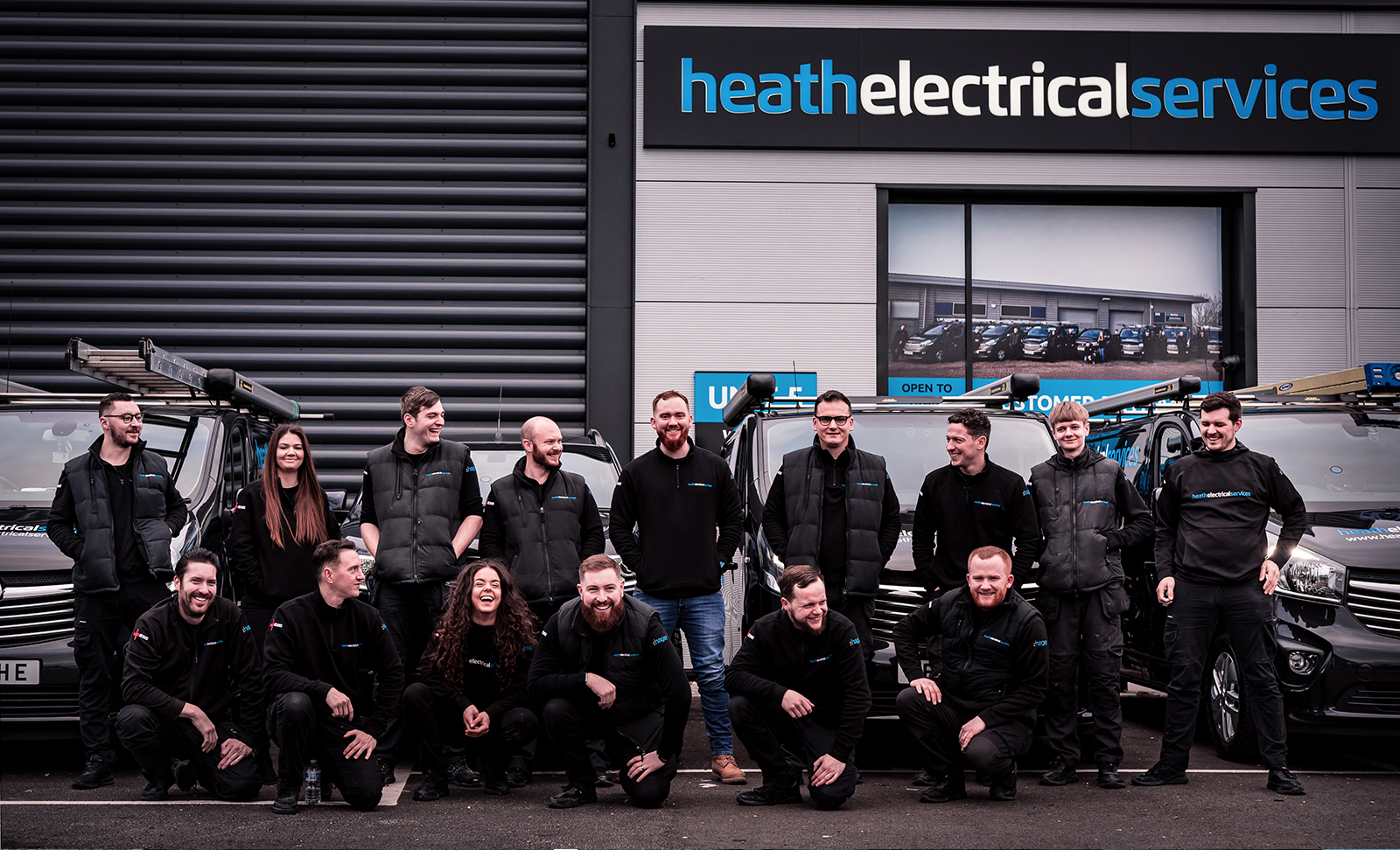 And Offering Fantastic Training Courses
One aspect of our business that we have always shared a passion for is our staff development, and we are always looking for always to adapt to the demands of the industry. We also regularly take on apprentices, guiding them through their education and making them a valued member of our team. So, we decided that we wanted to take this one step further and allocate a section of our premises to training. Our training centre will be used by our team to embark on additional courses with our suppliers, partners and industry-recognised brands. The goal for the future is to begin offering this to electricians outside our business, helping them to take the next steps in their career.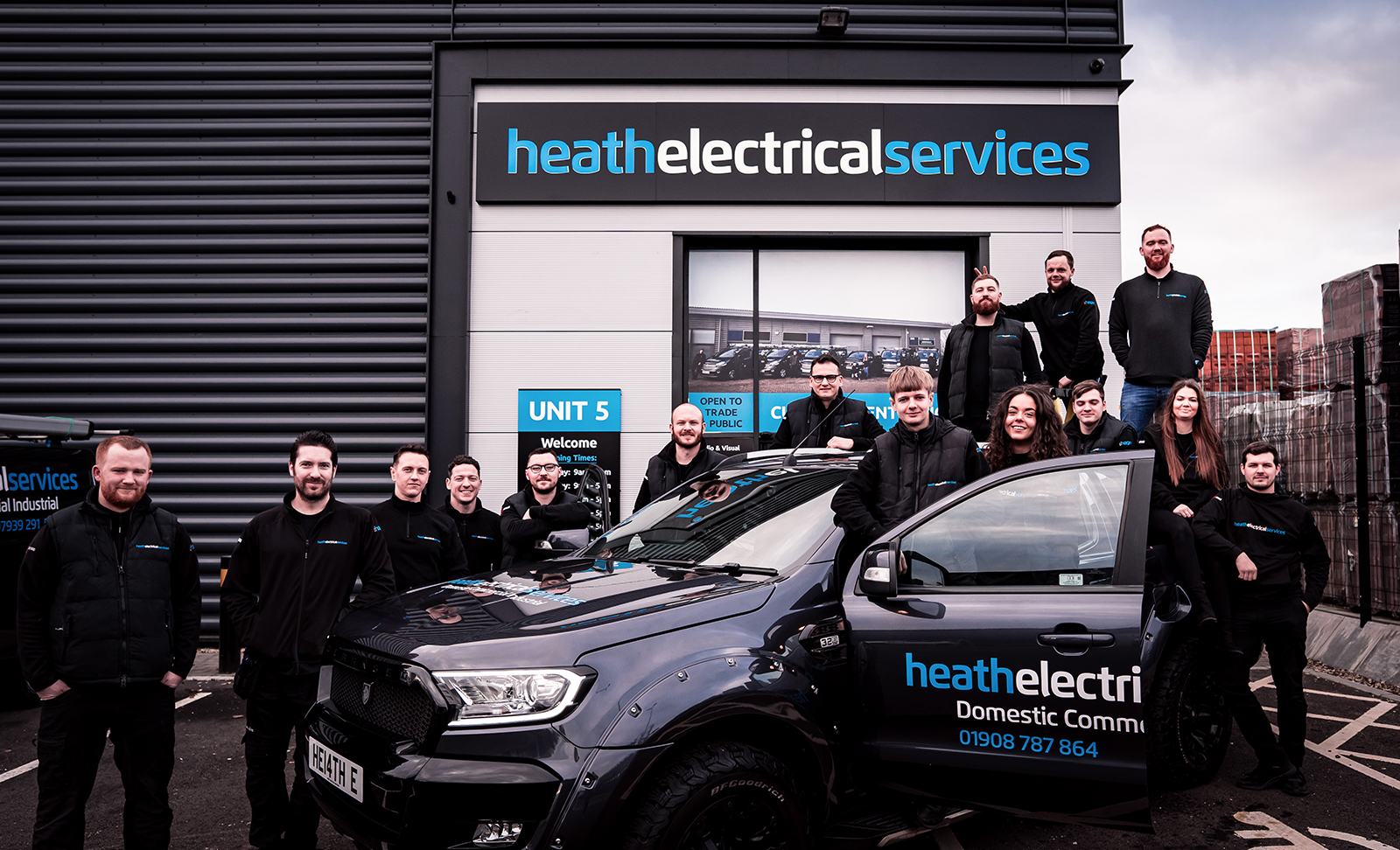 All While Providing The Outstanding Services We Are Known For!
Alongside our showroom and training centre, we will still be continuing to offer the vast range of electrical services that we have built an outstanding reputation for. We are always looking for more ways to help our clients with their electrical needs, so we continuously add new services to our list of expertise. This includes services for both domestic and commercial clients, along with certified electrical testing and emergency call-outs. Regardless of the service you choose, you will always have the peace of mind that work will be completed by fully trained, NICEIC accredited electricians who are up to date with the latest regulations. Should you need to spread the cost, we will also be able to offer some of our services on finance, so please do not hesitate to get in touch to tailor your booking to your requirements.
Where To Find Us:
Our new premises will be open Monday to Friday, from 9am to 5pm then on Saturdays between 9am and 6pm. We are currently working day and night to get our offices, showroom and stock areas ready for opening, and hope to introduce our HQ to the world by the end of March 2021. You will be able to find us at the following address:
Unit 5, Deltic Trade Park, Rooksley, Milton Keynes, MK13 8LD
In the meantime, if you have any further questions regarding our new premises or would like to book an appointment with our team, please feel free to contact us. We are continuing to offer all of our services during the pandemic, but with extra precautions in place for the safety of our customers and staff. A huge thank you for your patience, understanding and loyalty past, present and future, and we look forward to many more years of success!