With energy bills set to rise throughout 2019, according to The Independent, there's no time like the present to reassess our household energy consumption. Personal energy use is something that we tend not to think about, until the dreaded bill lands on the mat – only when we are faced with the costs do we begin to question our overall energy usage.
It's easy to forget the level of energy that is consumed within our homes on a daily basis. Throughout the day and as we sleep, energy is used constantly, in every single room and in more ways than we'd care to count. Fortunately, if you're concerned about your bills or would simply like to minimise your carbon footprint and effect on the environment, there are many top energy saving tips that you can put into practice straight away.
Use Our 10 Top Energy Saving Tips
If the sight of your last energy bill made you want to turn off every light in the house and never again use any electrical device ever again, we're here to offer some slightly easier solutions. A few small actions can go a long way in saving on your energy bills, so take a look at our top 10 tips and begin by implementing as many as you can.
1. Energy Saving Lightbulbs
2. Wash Clothes At A Lower Temperature
3. Unplug Your Gadgets
4. PAT Testing
5. Fill Your Appliances
6. Replace Your Old Boiler
7. Use Smart Technology
8. Insulate
9. Consider Changing Suppliers
10. Install Solar Panels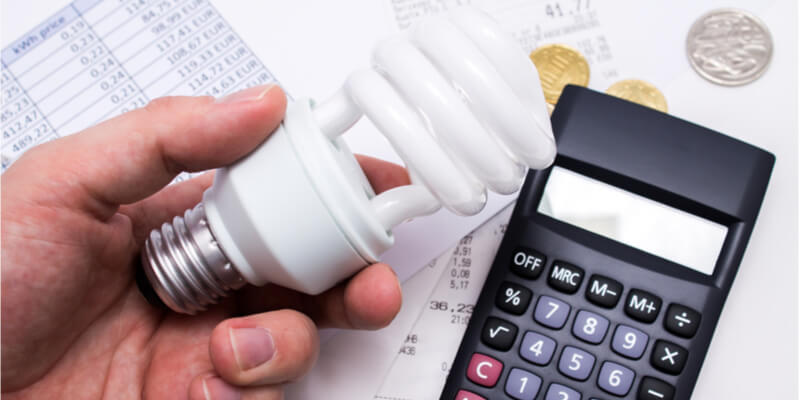 1. Energy Saving Lightbulbs
By making the switch to energy saving lightbulbs, you will be using around 20-80% less energy, which will have a very positive effect on your energy bills. Have a look around your house and count how many bulbs there are. We're willing to bet that there are a lot more than you'd anticipated – so by changing each one to an energy saving bulb, just think how much energy you could potentially save!
If you still aren't convinced and are hesitant to make the switch, take a look at this article from OVO energy. It details all of the things you could possibly want to know about opting to buy energy saving lightbulbs over their regular counterparts, along with the many benefits.
Take a look at the range from BLT Direct to get a better idea of the selection of styles there are to choose from.
2. Wash Clothes At A Lower Temperature
With the heating of hot water contributing £228 to the average annual household energy bill and washing machines being used around 5 times, according to the Energy Saving Trust, this appliance has got a lot to answer for!
One way to combat its energy use is to wash your clothes at a lower temperature; in doing so, the need to use extra energy to heat up the water used will be removed. Lower temperatures use less energy, with 30° generally being the suggested level to wash your clothes at to reduce energy consumption. For more information on how colder water can reduce energy use, take a look at the website Cold Water Saves. They separate the facts from the fiction and give lots of great tips on how to change your hot water washing habits.
3. Unplug Your Gadgets
Similarly to our lightbulb question, if you were to walk around your home and count the amount of devices and gadgets that are plugged in, you'd probably be shocked at the final number. Many people think that just by switching something off, no energy will be used, but this isn't strictly true. Even when devices have been switched off or put into standby mode, they are continuously using energy from their power source. Because of this, we would highly reccomend unplugging everything after use to avoid wasted energy and money. According to Which?, we could save around £30 a year just by turning off appliances – something worth considering in order to save as many pennies as possible.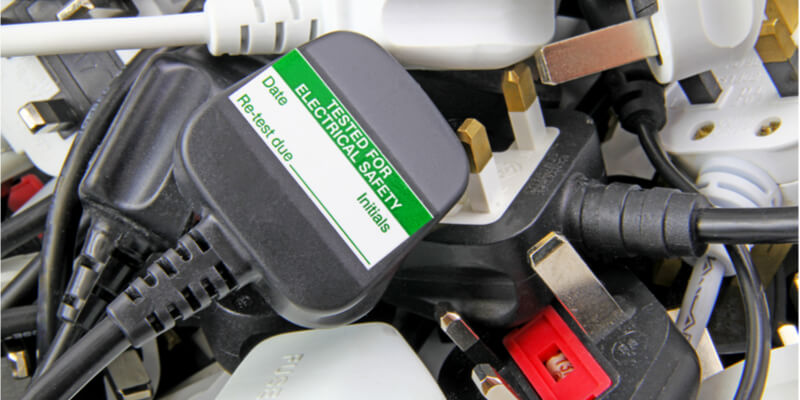 4. PAT Testing
PAT testing is mainly used by commercial businesses and is often a legal requirement for organisations in order to remain compliant. Our team of commercial electricians in Leighton Buzzard regularly visit businesses to carry out PAT testing and check that all of their electrical appliances are safe. Our team are highly trained to advise every customer on their energy use and ways in which they can reduce their consumption; often this is by replacing old appliances with new ones. Older devices often need more energy to function correctly, so by keeping as up-to-date as possible with your electrical appliances, you'll become much more energy efficient.
5. Fill Your Appliances
Whether your washing machine or dishwasher are half full or completely full, the same amount of energy will be used to power each cycle. This tip mainly involves using some good old fashioned common sense and waiting until your appliance is full, rather than washing just a few things at a time. The same goes for things like tumble dryers and even ovens – by cooking in large batches for example, you'll ultimately be using less energy and reducing your consumption.
While this may not seem like a big deal, it can all really add up, so next time you're tempted to turn the dishwasher on with just a few plates in it, think again! Take a look at this article from Fairer Power for more information on the most energy consuming appliances and how you can use them less.
6. Replace Your Old Boiler
We touched briefly on replacing old appliances in a bid to become more energy efficient, and this also heavily applies to your boiler. According to Holmes Media, by replacing your boiler you could reduce your heating bills by a whopping £200 a year! Well-maintained and newer boilers burn fuel much more efficiently and therefore cost less money to run. With this in mind, it's well worth considering replacing your boiler if it's a little past it's best.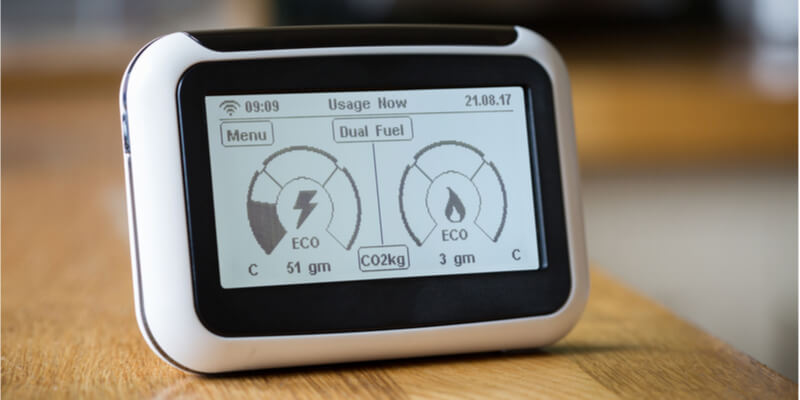 7. Use Smart Technology
Smart meters are being used more and more by homeowners in an effort to track their energy consumption and reduce bills. All energy suppliers are required by law to offer their customers a smart meter by 2020, so if you don't own one already, you will soon be able to reap the benefits that this little gadget will bring.
Quite simply, the meter will show you how much money you're spending on energy in real time, allowing you to determine what you may need to cut down on or change to become more energy efficient. With 86% of people using a smart meter, reporting that it has helped them become more energy efficient, we'd say they are well worth having. Call your energy supplier if you'd like more information on how to get your hands on one.
8. Insulate
While this energy saving tip requires a bit of an initial outlay, the benefits of having a well-insulated home are huge. By insulating your home effectively, air will be less likely to escape, keeping it cooler in the Summer and warmer in the Winter. This, in turn, reduces the need to plug in fans during the hotter months or turn up the heating throughout the slightly chillier ones – ultimately, saving energy. According to SuperFoil Insulation, insulating your home could result in a £250 annual saving on your energy bills, so it's well worth considering. For more information on how to insulate your house if you're not sure where to begin, take a look at this article from Real Homes.
9. Consider Changing Suppliers
It's tempting to stay with an energy provider out of loyalty or simply because you don't want to go through the hassle of changing. You may have even recently moved and inherited the previous owner's energy provider and aren't sure whether to change or not. Whatever your circumstances, it's always worth comparing packages and rates, to ensure that you are getting the best deal.
The team over at Money Saving Expert claim that by shopping around and changing supplier, you could save 100's of pounds a year, so what are you waiting for? Uswitch make it super easy to compare providers so that you can find the very best deal for you.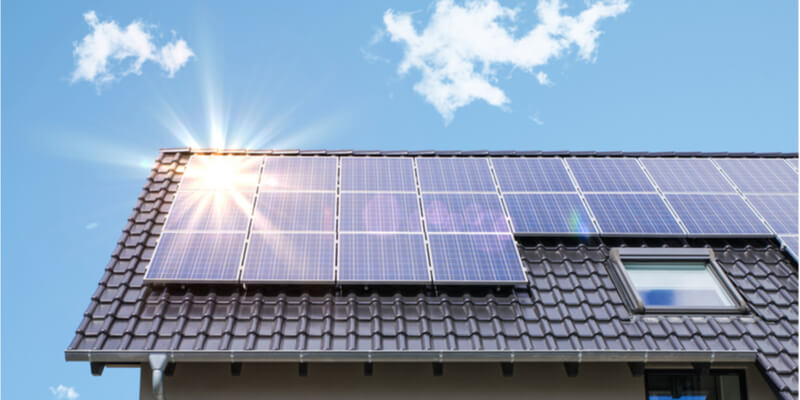 10. Install Solar Panels
It's a fact that by harnessing energy from the sun, solar panels are incredibly energy efficient and help to dramatically lower your consumption. They aren't for everyone, but if this is something you'd like to look into, take a look at Solar Panel Compare to find accredited maufacturers.
Lower Your Energy Consumption & Save Money Today
With all of the above energy saving tips, you'll be well on your way to creating a highly energy efficient household or workplace. Having been electricians in Northampton and the surrounding area for many years, we regularly get asked by customers how they can save on their energy bills and we're always happy to advise. If you have any great energy saving tips, why not leave a comment below, or share our article on social media, so together, we can reduce our carbon footprint one step at a time.