Closed circuit television; also known as CCTV, has been around for many years. The first CCTV system was actually invented in 1942 during the second world war when German engineer, Walter Bruch, needed something to monitor rocket launches from different locations. CCTV officially arrived in the UK in the 1970s, initially being used in high-security locations such as banks.
While CCTV has continued to spread across the corporate world in order to keep businesses safe, we tend to forget about it when it comes to our homes. This seems like a slightly irrational oversight, considering our homes contain all of our worldly belongings not to mention precious family heirlooms.
CCTV is integral to solving crimes in public places, in identifying suspects and preventing crimes, so why not use it to protect your home in the same way? We'll take you through the benefits of having CCTV at home and why you should seriously consider arming your property with this extra level of security.
The Benefits Of Having CCTV At Home Explained
There's a reason why companies display stickers in prominent positions declaring that their premises and land are equipped with CCTV. Potential thieves or vandals are immediately put off by the presence of a security system and will more than likely move on to their next target. In the same way, houses that are secured with alarms are less likely to be burgled.
Many people do not like the inconvenience of an alarm, in case pins are forgotten or they are triggered during a power cut. Because of this, they are often left turned off and homes are simply left unprotected and open to potential break-ins. An excellent alternative to a burglar alarm and one that is becoming more and more prominent on the home security market is CCTV. Cameras will silently watch everything in sight at all times of the day and night, making it near impossible for thieves to go unnoticed.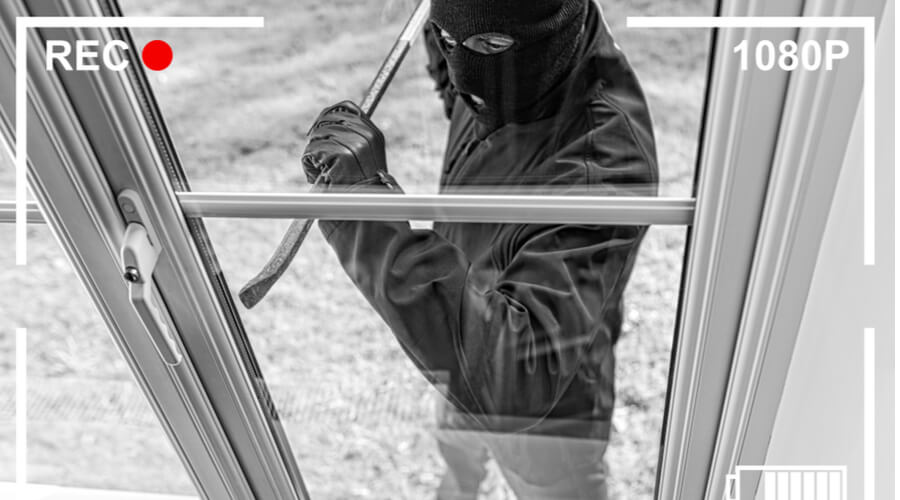 Monitor All Activities
Whether you are at work, or inside your home asleep, your CCTV will never be off duty. Your home is the one place you should always feel safe, never having to worry about it being broken into and invaded. Whether you're in your house or out and about, by investing in CCTV you'll be able to fully relax, safe in the knowledge that your property is being monitored at all times.
We have recently seen a sharp increase in domestic customers asking for CCTV to be installed on their property, mainly due to the reasons above. Unlike alarms, CCTV will catch the offender on camera, meaning that even if they get away, there will be undeniable evidence against them. To gain a better understanding of what CCTV systems are available and the choices on offer, take a look at the products available from ADT.
Watch Your House Remotely
Thanks to the increase in Smart home technologies available, the ability to watch your home remotely has never been easier. This not only provides your home with a good level of security, but adds an extra level of surveillance. Products that we are beginning to see more and more of include Ring doorbells and Nest outdoor cameras, with both brands allowing the user to access a real-time feed through a smartphone, via their CCTV product. This means that no matter where you are in the world, you will be able to view your home and check that nothing untoward is happening.
Safewise have compiled an excellent list of smart doorbells, enabling you to choose which one best suits your property. Smart home technologies don't just end with CCTV systems. Take a look at this article from techradar to discover a range of ways in which this can be implemented throughout the home.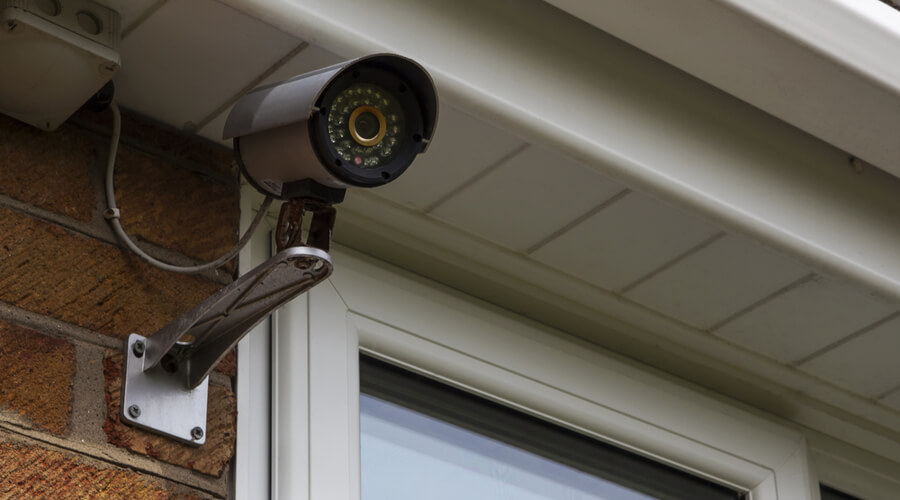 Makes Your Neighbourhood Safer
While the Neighbourhood Watch Network has been keeping communities safe for many years, CCTV can provide an added benefit to any neighbourhood. Many people are prompted to install CCTV at their home due to crimes being committed throughout their neighbourhood, as the immediate risk worries people into protecting their homes as much as possible.
Whether a car has been stolen from a drive, a break-in has occurred or vandalism has appeared, CCTV is an excellent way to keep your entire neighbour safe. When multiple residents have CCTV, this aids police greatly in apprehending offenders and effectively solving crimes.
Don't wait for the crime to happen; look into CCTV options now, so you're one step ahead of potential intruders eyeing up your neighbourhood. For any advice on installing CCTV systems that don't breach any privacy laws, take a look at this helpful information on CCTV42. Alternatively, if you like the idea of setting up a neighbourhood watch scheme in your area, nidirect give some really useful pointers on how to go about this.
Helps To Prevent Crimes
As with business premises, any offender will immediately be put off by the presence of CCTV. If there is even the smallest chance of being caught on camera, they'll soon move onto another property. As mentioned, commercial businesses tend to place CCTV stickers in obvious places to alert offenders that they are being watched; for a similar reason, it's a good idea to make your CCTV as obvious as possible at your home. This will ensure that any intruder is sufficiently put off before even beginning to commit an offence.
A good way in which to do this is to place motion sensor lights on the exterior of your property to make thieves aware that they are being watched. If the lights are placed near the cameras, they will also become illuminated and clearly visible. If you'd like to go one step further, there are cameras available with sensor lights built into them, also known as Spotlight Cameras – allowing you to kill two birds with one stone. The Electrical Showroom have a great selection to choose from, with many additional benefits.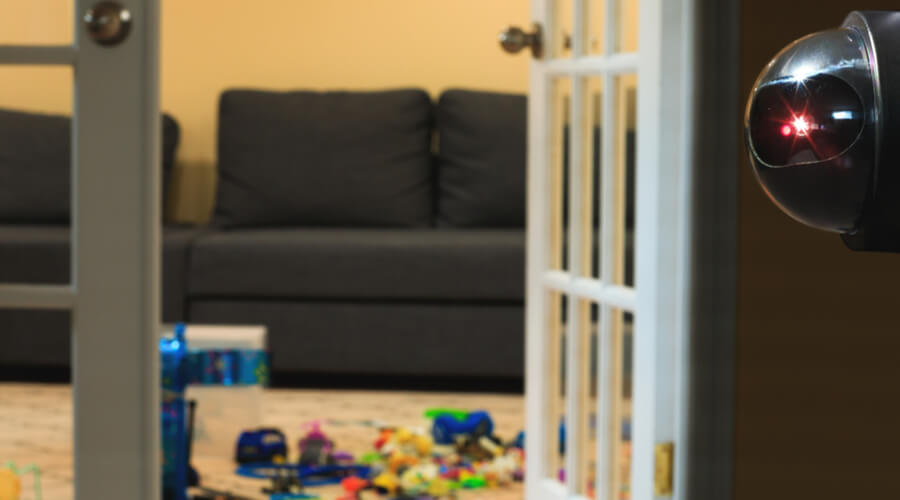 Added Security Inside Your Home
When most of us hear 'CCTV', we think of outdoor cameras. There are products, however, that are specifically designed for indoor surveillance. While you may not see the need for this, it can add a second layer of security to your outdoor CCTV and help catch offenders. If your CCTV outside has been tampered with for example or doesn't cover every area, window or door around your home, seasoned burglars may be able to dodge cameras and evade exterior CCTV. If anyone should gain access to your home, interior camera can prove to be very helpful in gaining closer images of the thief. They also offer the opportunity to watch the inside of your home remotely, as well as outside. A lot of people with pets like the idea of this, as they can keep a close eye on their animals and make sure all is ok.
If you live in an area that is prone to burglaries, indoor CCTV can give any homeowner extra peace of mind when they are away from their property. Vesternet have a great selection of CCTV specifically designed for installation inside the home.
Lower Insurance Costs
The more secure you make your home, the more likely you are to make savings on your home insurance policy. If your insurance provider believes that your house will be less of a target to thieves, this could result in a reduction in your premiums and ultimately will save you money – who doesn't want that?
While CCTV systems may seem like an expensive option to secure your home, they could end up paying for themselves before long. According to gocompare, the level of security, including the added element of CCTV around your home, will directly affect your insurance policy; so it's definitely worth considering.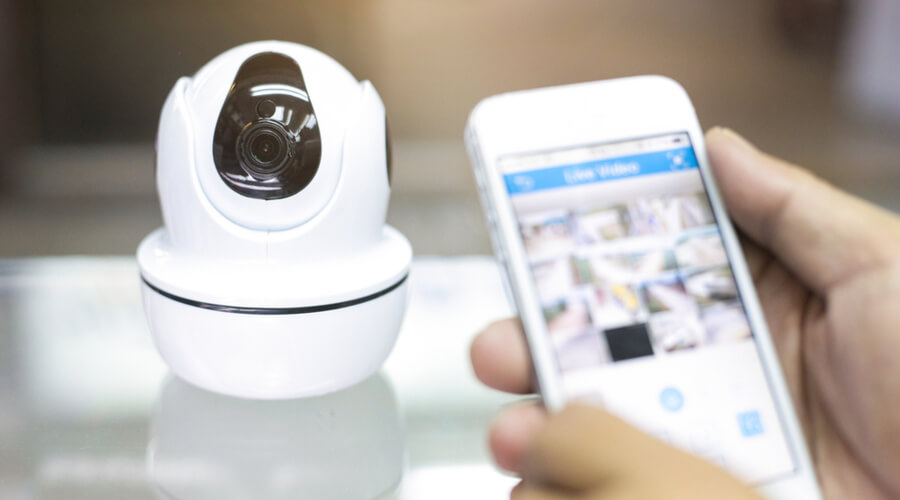 Protect Your Home With CCTV
We're sure you'll agree that there's no end to the benefits of installing CCTV at your home; from preventing crime to enabling the quick apprehension of offenders, there's no doubt it's well worth the investment. CCTV can be installed easily by enlisting the help of professional electricians, and will provide an immediate presence of security around your home. For any guidance on the use of CCTV in residential areas, gov.uk offer some helpful tips that are worth bearing in mind.
If you have found this article helpful, why not share it on social media using the links below so your friends and family can also start reaping the many benefits that CCTV has to offer.