Electrical gadgets can make a big difference to your office environment; they can improve efficiency and make you more productive in your office. Which is why it's important to know the best electrical gadgets for your office.
What Are The Best Electrical Gadgets?
There are so many creative electrical gadgets out there to improve your office environment it would be difficult to narrow down to the best ones. But we have devised a list of the best electrical gadgets that can improve your overall efficiency as well as make your office better and more comfortable.
Some of the gadgets we have mentioned can improve work rate, bring entertainment or even make you aware of your health while you are at work. It's important that while you are at work to stay hydrated, maintain a good workflow and to have frequent breaks. Some of these gadgets will help you achieve these things and most likely improve your overall work life. So keep reading!
USB Coffee Warmer
How many times have you become sidetracked at work and forgotten about your tea and coffee? Those days are over with this fantastic office gadget. The Hot Cookie Mug Warmer is completely USB powered and keeps your cup of coffee or tea warm while you work.
You wouldn't believe the amount of office staff who forget about their tea or coffee and end up throwing it down the sink. Not only is this annoying, but it's a waste! Plug this simple device into the USB port of your computer for instant heated hot drinks. The device is suited to all computers and laptops so is perfect for every office or tea lover!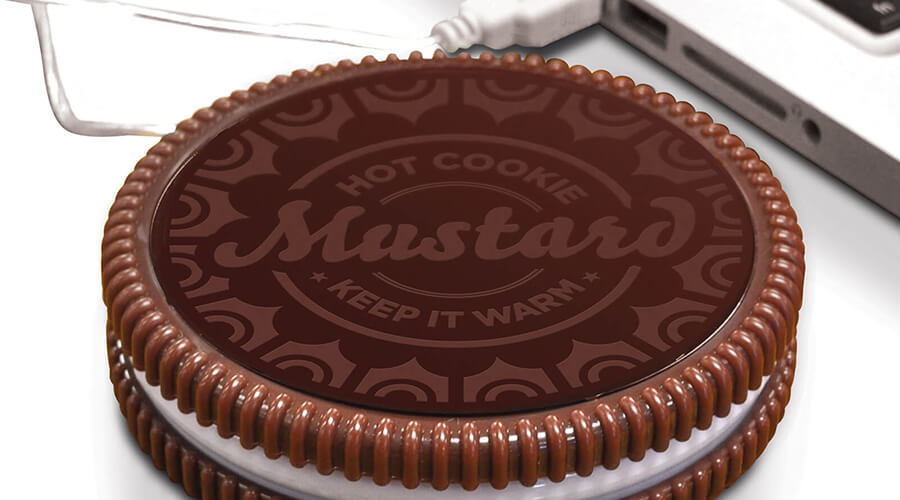 Sky Panel Light Diffuser
Bright lighting in your office can be a recipe for headaches and squinting, but then so can lighting that is too dim. It's hard to find a balance in your office, especially when everyone has different preferences. One way to eliminate this is either with mood lighting or an alternative method of lighting that is not too bright nor too dim.
During one of our recent jobs for a commercial client, we recently fitted an alternative lighting fixture which dramatically changed the feeling of their meeting room completely. A sky panel light diffuser still provides an adequate amount of light, but it's not as bright as blinding LED spotlights and doesn't make the room dim. It gives the illusion of a skylight which can bring a sense of relaxation to your office. They are easy to install, simply contact commercial electricians Milton Keynes who can install them fast and efficiently for you.
Standing Treadmill Desk
If you are an office worker, you can understand that sitting down at a desk all day does begin to take its toll on your body. It can be difficult to sit in a perfect posture all day, and even so, it still puts pressure on your back and the rest of your body. Not only this but sitting at a desk every single day for a prolonged period of time increases the risk of things cardiovascular disease, so ensure that you take regular breaks to walk around and stretch your body out.
A treadmill desk could be the ideal way to get your daily exercise into your schedule while working! If you have a FitBit and daily try and achieve a certain amount of steps but find it difficult to find time to exercise due to a busy work life, this is the perfect option for you. The recommended daily step count is 10,000 this will be simple if you spend a chunk of your day slowly walking on the treadmill while working, this will also increase productivity and eliminates the gruelling trip to the gym after work!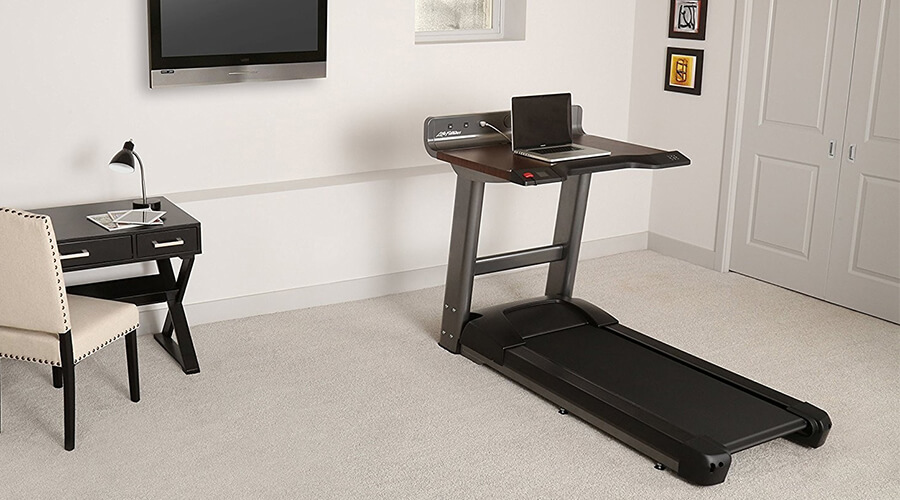 Pip Stress Management Device
Sometimes a stressful day at work cannot be avoided, things go wrong, or you realise you've forgotten to complete something and the stress hits. If you work somewhere where you feel permanently stressed it's important to know ways to bring yourself back to a healthy mental state in order to work efficiently and to not stress yourself out too much to feel happy.
With more jobs become more pressurised and deadlines that need meeting it can be hard to find a balance of calmness without working yourself too hard. Which is why the Pip Stress Management Device was created. The tiny pores on your fingertips are extremely sensitive and can provide measurements on the way you are feeling. Pip are really dedicated to making sure people maintain a good mental health while juggling everything going on in your working life. With the single touch of a fingertip, Pip can work out your exact stress levels, and provides you with solutions or calming methods to help you bring yourself back down to earth and minimise your stress levels. It's a really handy gadget to have in the office and can not only help your employees health, but will also improve efficiency and make your employees a lot more relaxed and comfortable in the workplace.
Saent Button
Another fantastic gadget that will improve your employee's work rate, as well as improve their overall wellbeing. The Saent Button helps deep focus and maximises your employees work rate. It acts as a "do not disturb" button to indicate to any other employees that they should not be distracted and are currently in the process of deep thought or in the middle of working on something. It's also a distraction blocker that minimises any other things that may pop up to keep you focused on the work you are doing.
As well as this, the Saent Button provides timed focus sessions to avoid things like multi-tasking and to help your employees focus on one section at a time to improve productivity. It also gives the user smart breaks which are worked out dependant on the time your employee has been working and how much work they have produced, this way they are not wasting time and are taking breaks that are ideally suited to them.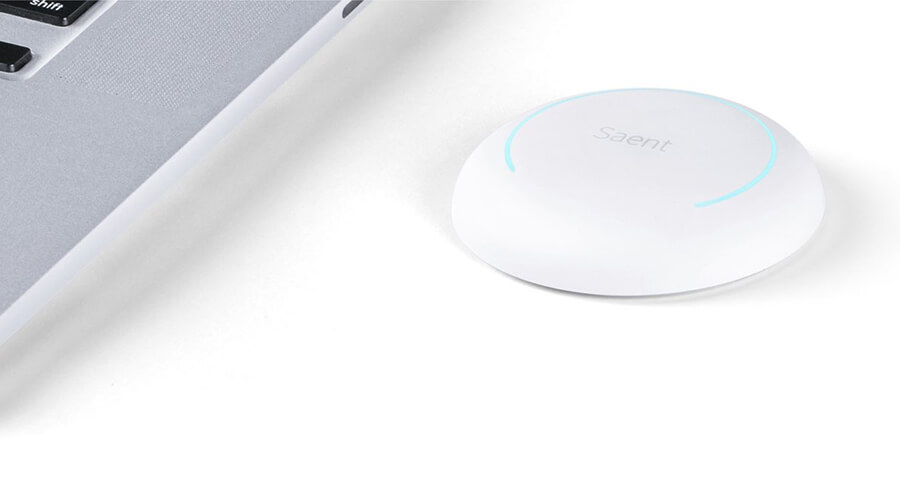 Use Smart Gadgets In Your Commercial Building!
The use of smart gadgets within the workplace is becoming more and more common. They help increase overall employee morale and can make it easier for your employees to churn out work efficiently, reduce stress levels and improve overall company productivity. For any electrical testing Milton Keynes, please feel free to contact one of our electricians today using our website.
We hope that this article was helpful, if it was then why not share on social media?