It's important that you carry out electrical wiring maintenance to ensure that your homes electrical wiring is in a safe and working order.
Why Have Electrical Wiring Maintenance?
Electrical wiring runs through your entire property, and it is the source of all electricity in your property and powers everything from your phone charger to your freezer. Without electrical wiring, it would be impossible to use any of your home appliances. Which is why it's so important you use electrical maintenance to ensure that all your appliances are working efficiently and safely. Otherwise, you put yourself in danger and can cause your electricity bills to skyrocket.
So if you're unsure about what precautions to take with your properties wiring, then not to worry. We have devised a set of maintenance tips to help you keep your electrical wiring in fantastic condition without breaking the bank or interfering with your everyday life. So keep reading!
Have Frequent Inspections And Testing
If you've just moved into your property, be sure to ask to see your homes electrical and gas records. That way you can estimate the condition of the components of your home before having any inspections or testing. For example, if you find that your home hasn't had an inspection in over 15 years, then it's evident that there could be a few hidden problems with your electrical wiring, or that they aren't working to their full capacity.
Contact your local electrician to carry out electrical inspections and testing Milton Keynes to make sure that your home's wiring is in excellent condition. This service is cost-effective and can save you a lot of money in the long run by saving you the cost of rewiring your entire property. Which is not only time consuming but can cause significant disruption to your life and result in you having the loss of your electrical appliances for a period of time.
Never Go For The Cheap Option
As tempting as it may be to save a little bit of money by opting for the cheap option, if the quality is better then always go for the higher priced parts. Something like your homes electrical wiring is a massive part of your property, and you cannot afford for your homes entire electrical source to become faulty or damaged. Not only does it interrupt your day to day life, but it can also end up costing a lot for an entire home rewire.
Talk to your electrician about what they think is best, after all; they are the professional. They have the experience and knowledge to help you decide on the best parts or your home.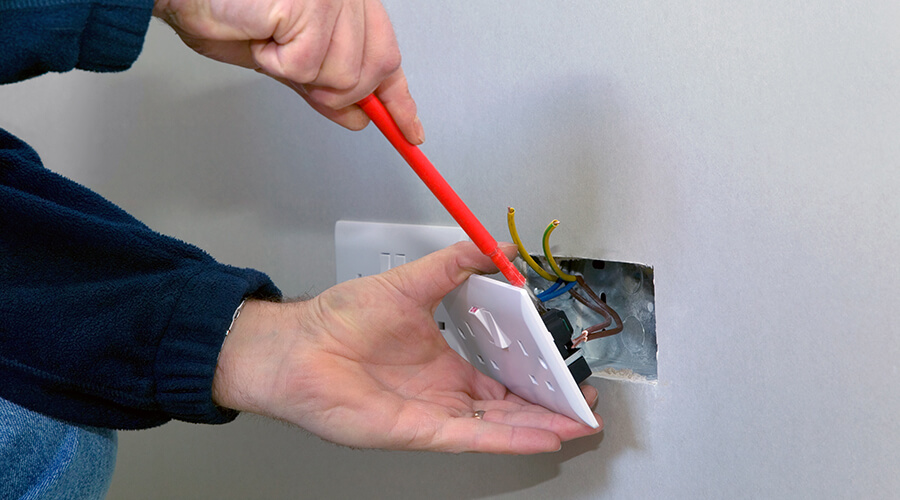 Never Attempt DIY Electrical Work
Electricity is extremely dangerous and can cause severe injuries if it's tampered with by someone inexperienced. Always rely on an electrician to carry out any electrical work within your property or commercial building. Qualified electricians are always the safest option, and by tampering with your own electrical wiring, you have the possibility of causing more damage which will end up costing more than an electrician would.
Don't Overload Your Electrics
Overloading your electrics is easier than you would think. The worst culprit of this is extensions leads. Extension leads are extremely popular in homes and allow you to give a wire extra length to sit further away or in a different place. Extension leads are commonly plugged into each other while also having other appliances plugged into them.
This is extremely bad for your electrical wiring and can overload the circuits and cause more problems. Extension leads should only be used when necessary and not on a regular basis to avoid overloading circuits. Check out here other ways that you are overloading your home's electrical wiring.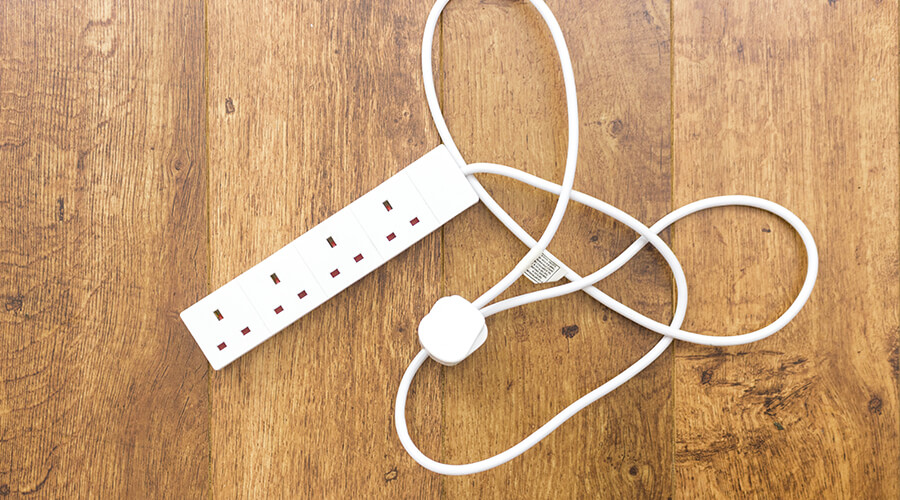 Have Your Appliances PAT Tested
PAT testing is a legal requirement for all commercial properties, landlords and business owners, each must ensure that all kitchen appliances and other electrical appliances have gone through PAT testing Milton Keynes before they can be used. In the case of a faulty appliance in the workplace that causes injury to yourself or others both the landlord and business owner are liable for not creating a safe environment. Read more about safety at work here.
Unless you rent your property, then it's not a legal requirement for all of your appliances to be PAT tested. Just like in a commercial property, if you rent then your landlord is in charge of making sure that all of these precautions are taken care of. As well as boiler servicing and if any other problems arise, such as mould or mildew problems. Anything that may affect your health or wellbeing should be reported to your landlord immediately. So although PAT testing isn't a legal obligation to homeowners, it's still an excellent idea to have it done on all appliances to ensure that they're working safely and to their full capacity. Faulty appliances such as washing machines, kettles, fridges and microwaves can eat up massive amounts of electricity and send your electricity bill through the roof.
As well as this, it's hazardous to have faulty appliances in your property. Faulty appliances are one of the most common causes of house fires, and they cause devastation to thousands of people each year. So by PAT testing your appliances, you can catch the problem before it becomes anything more serious. Take a look at the most common causes of house fires.
Replace Don't Repair
If you find out that you have a problem with your home's electrics and you're given the option to replace or repair, we always recommend repairs. Simply because with repairs you can't always foresee how long the repair is going to last before it becomes faulty again. With a replacement, you are guaranteed a brand new working part that you know is reliable. Sometimes things can be repaired but only for a short amount of time, which is why we always recommend replacing over the repair. Even if it does cost slightly more than a repair, you will save money in the long run on frequent maintenance and repairs, as well as saving on your energy bills.
Keep Your Home In Good Condition
So to keep your home in the best condition possible, follow these top tips. Not only will you keep your home in better condition for longer, but you can save yourself a few extra pounds on your energy bills. We hope that this article was helpful if it was then why not share on social media?