It's essential that when moving into a new house that you take all the necessary precautionary checks to ensure that the property you are moving into is safe and fit to live in.
Do I Need To Do Anything Before Moving Into A New House?
Yes, there are plenty of things that you need to do before moving house which is what can make it so hectic. You must inform everyone that provides financial statements for you that you have changed address; otherwise, it's extremely easy for someone to clone your card and keep track of your financial balances. As well as this you need to let companies that provide your gas, water and electricity bills that you have changed address otherwise you are unable to pay the bills, and they're taking note of incorrect usage amounts on the meters.
You will also need to make sure that you inform dentists, doctors, schools and more to ensure that they have the correct details to mail you things. Doctors sometimes send paperwork with personal and sensitive content that you might not want somebody else reading, so be sure that you notify all of your medical providers. For more information on what to do before you move house, check out this article. But what should you do when you get to your new property?
There's a number of things you should do and double check to make sure that everything is okay with your property when you settle in. We've devised a list of things to do when you get to your new property to save any hassle in the future. So keep reading!
Check For Damp, Mould And Mildew
One of the first things you want to do when moving into a new property is check for mould or damp. It's not uncommon for homeowners that are looking to sell their property fast to conceal mould in order for their property to sell. Mould especially can cause serious health problems when it's not found or left untreated. It can have the side effects of hayfever and is especially dangerous for those that have respiratory diseases such as Asthma.
Black mould is the worst, this is poisonous to the human body and is a really bad trigger for asthmatics and those with allergies. As well as this, black mould produces toxins and irritants that can cause infections and in severe cases, reactions in humans. You can remove mould from a property by using warm soapy water, although be sure that if you're going to do so that you have a mask to protect your lungs as well as gloves to stop spores going onto your hands. Although if you can remove it, if you find mould in your new property be sure to take it up with the current homeowner, if you rent your property your landlord is legally obliged to sort this out for you.
Have An Electrical Inspection
An electrical inspection should always be carried out when moving into a new home, even if the previous homeowner has provided you with electrical history documents it's still easy enough for electrical wiring to become faulty. Have electricians Milton Keynes carry out an electrical inspection to check the quality of your electrical wiring and to ensure that everything is safe. Faulty electrical wiring is one of the biggest causes of electrical fires, and it's not checked regularly enough by homeowners.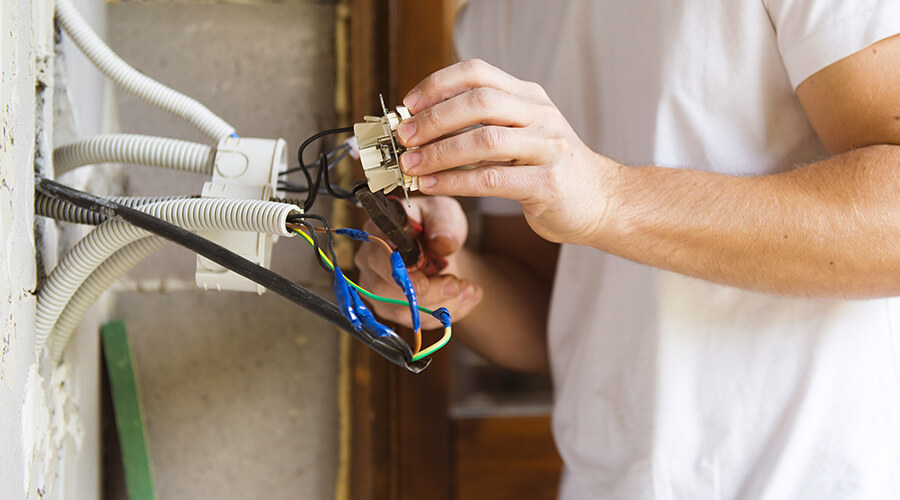 Check Smoke Alarms And Carbon Monoxide Detectors
It's recommended that every property has both smoke alarms as well as a Carbon monoxide detector. Carbon Monoxide is an odourless, colourless and tasteless gas that is toxic to humans. Carbon Monoxide kills thousands of people every year from faulty appliances and broken or defective boilers, so it's essential that you have the correct technology in your property to alert you of its presence to keep your family safe.
Both Carbon Monoxide and smoke alarms are both available for purchase from local hardware stores, online or even in your local supermarket. In a new property, it's impossible for you to know whether any of the detectors work, so hold a test run and if they are faulty then replace the batteries or purchase new ones to be on the safe side.
Check Security
One of the most critical aspects of your property is that you should feel safe when in it. You don't know the new neighbourhood that well, how can you be sure of the going on's when your not home? Heighten your amount of security by changing the locks on your property, as you can't be sure who has a copy of the key to your home. As well as this, for extra security, we recommend CCTV installations Milton Keynes and burglar alarms, as just the sight of a burglar alarm is enough to deter potential robbers.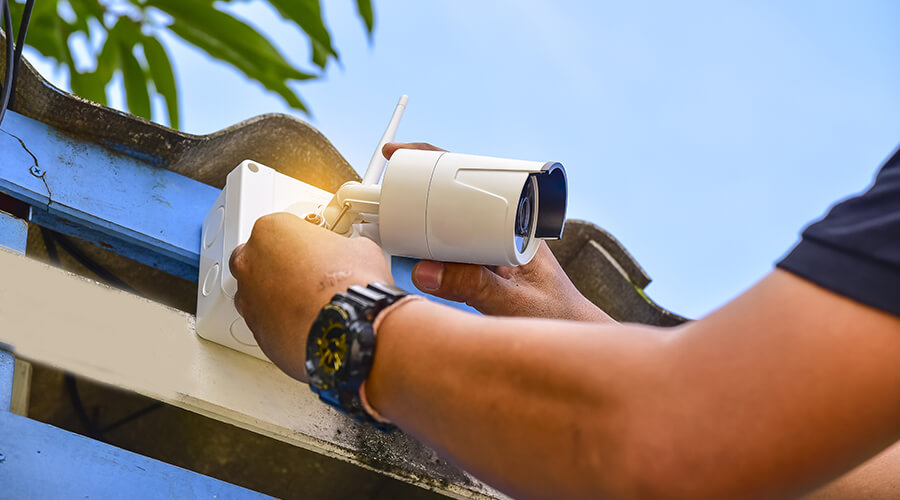 Check The Plumbing Systems
Just like your electrical wiring systems, it's essential that you check all of your plumbing and pipework as well. As they can cause you just as many problems as faulty electrical wiring, such as home flooding and breaking appliances such as your toilet. Not only does your properties plumbing affect your home but by flushing something down your toilet that shouldn't be flushed down there, you can break and effect the plumbing system of your entire street or estate.
To prevent this from happening, you should have qualified plumbers take a look at your drain and piping systems that way they can detect and repair any problems before they occur. Flooding from faulty pipework can be one of the worst situations to be in, flooding damages your home severely within hours of the first flood and can cause toxic black mould and damp growth in your property, when left long enough this can destroy the foundations and outer structure of your property. Find out what damp can do to your property in this article.
Check Your New Property Today
So if you're moving into a new property, we recommend following this list and checking all of the following, that way you know that your home is safe and efficient. There have been plenty of horror stories from homeowners that haven't checked their new properties and have ended up in all kinds of adverse situations. For all electrical needs be sure to contact qualified electricians Milton Keynes for all assistance with your new property.
We hope that this article was helpful, if it was then why not share on social media?