Electricians, plumbers, engineers and builders are all the helpful group of tradespeople that help us with our everyday house repairs.
Why Do We Need House Repairs?
It's more common than not for your home to need some form of repairs, it would be fantastic if they were, but unfortunately, properties are not invincible. Some properties have been here for hundreds of years, and they are still being inhabited to this day, over the years of daily beatings from the elements your home can become worn down and needs things replacing or fixed.
Whether it be your roof, your homes electrical rewiring or a new boiler, there are plenty of experienced professionals that can help you out during your time of need for an affordable price. These tradespeople are qualified and spend years hardworking to be able to help us in order to prevent us from putting ourselves in danger trying to address these situations. You should never attempt to carry out any electrical, gas related, or building work unless you are qualified to do so, thousands of deaths occur every year from DIY tasks going wrong.
So we've devised a list of the top most dangerous tasks that should never be attempted by those who are not professionally qualified to do so, so keep reading!
Tree Removal And Tree Trimming
Attempting to completely cut down an entire tree as well as even trimming can result in a tragic ending, thousands of men and woman severely injure themselves or end up dead in tree removal DIY missions gone wrong.
The most common accidents that happen to inexperienced homeowners attempting to carry out this highly detailed procedure are either falling from tremendous heights, or being hit by heavy branches while in a tree or once the branch has been cut down. Alongside this, another common occurrence with tree removal is inexperienced people handling the chainsaw incorrectly and accidentally dismembering limbs.
Tree removal and trimming is an extremely dangerous job, it takes years and years of training and should never be attempted if you have no or limited experience or knowledge. Professionals have extensive techniques to help them handle emergency and everyday procedures, as well as all of the advanced, expensive technology and safety equipment. Professional tree trimmers are available for employment at an affordable price, do not ever risk your own life just to save a few pound, always rely on a professional – it's what they're there for!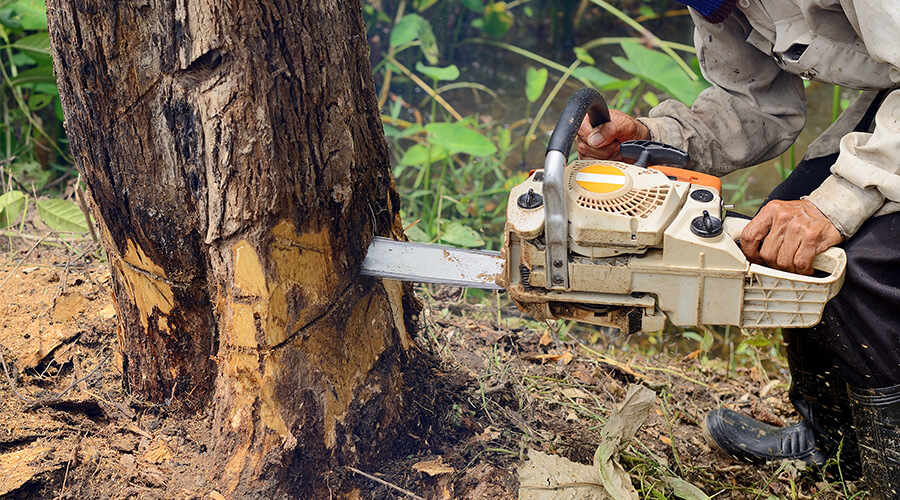 Central Air Conditioning And Heat Pump Repairs
Legally, only qualified plumbers actually have the authority to allow them to handle the refrigerant hat is required to charge the heating unit. When your heating pump or your central air con breaks down, it can lead to the unit running inadequately or failing to heat or cool. Therefore meaning that you are going to be wasting money, attempting to heat or cool your home with inefficient heating or air con systems are going to be harder and cost you more money to run for longer.
Professional plumbers have an extensive range of high-quality, expensive tools that are very specific and tremendously difficult to locate in a standard trade equipment shop.
Roof Repairs Or Roof Installations
Roofing installations and repairs is a dangerous job as it is, even with year of experience it is still a risk. So if you are not a professional, you should never attempt to carry out this task. Roofing installations and repairs must be carried out correctly, or you have the risk of not only hurting yourself but also damaging your home, incorrect repairs or fittings can allow water to seep into your home and damage your belongings and the rest of your roof – which can be expensive.
And then there are the dangers of falling from extreme heights, falling off a ladder can result in serious damage to yourself – and in worse case scenario even death. This also applied to falling off of your roof or falling through it, it's extremely hazardous and should never be attempted by anyone other than a professional.
As well as this, professional roof installers have a wide range of complex and high-quality equipment such as harnesses and hardhats that help them stay safe when working on roofs.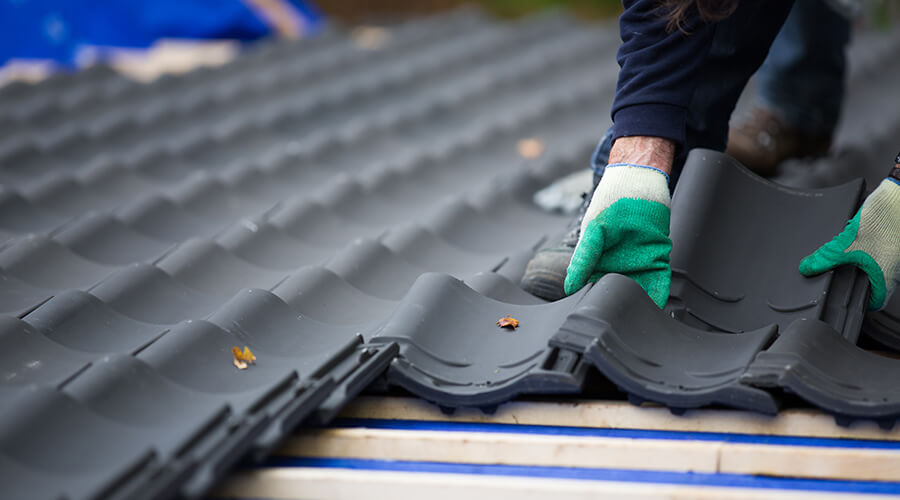 Electrical Box Installation or Repairs
In an electrical panel, there is enough electricity present to kill you, people seem to forget the dangers of electricity, but it can be a dangerous element to work with, and it causes thousands of severe injuries and deaths each year.
The average electrical panel contains up to 240 volts of powerful electricity, and if there happen to be any issues with the panel, then there is a high chance that there could be an even higher voltage than that. Figures show that over 1000 people a year die from electricity, this includes electrical accidents at home, faulty electrical appliances and homeowners attempting to address electrical situations themselves.
Electricians have the extensive training needed to carry out hazardous jobs, as well as this they have the correct electrical tools and protective wear. You should always contact certified electricians Milton Keynes for any electrical work you need help with within your home.
Water Heater Or Gas Furnace Replacement
Any work that needs doing with gas pipes or boilers is a risky job even for professionals, although they have years worth of training and experience to help them handle the situation correctly.
Improperly installed gas pipes can easily leak and cause a devastating explosion, or if a combustion exhaust is not vented correctly, this will result in a deadly Carbon monoxide leak – which is colourless, odourless and toxic to humans.
Always have a professional carry out this task, it is cost effective and is worth the price to keep you, your family and your home safe.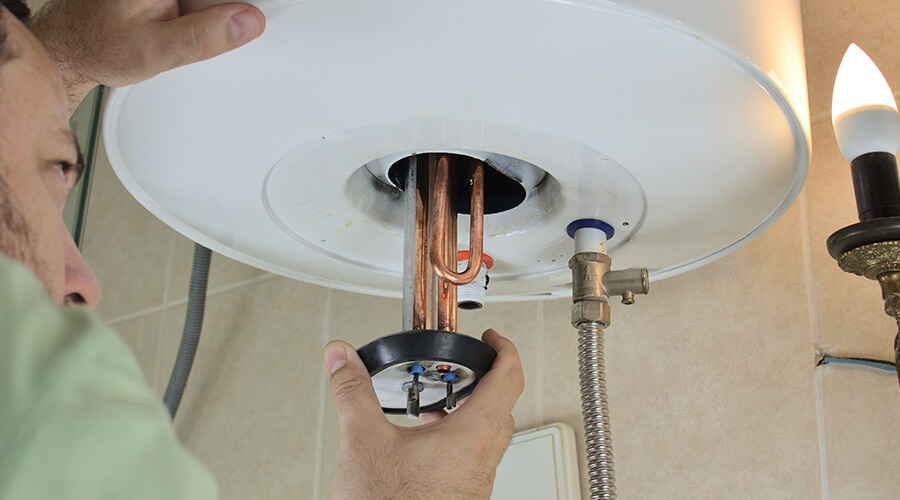 Don't Address The Issue Yourself
It's important that you contact professionals to help you with our home problems, they can be dangerous which is why professionals in these areas spend so many years training to be certified to handle these situations. And no matter the hour emergency electricians Milton Keynes are always around to supply you with services when you're in need.
We hope this article was helpful, if it was then why not share this article?