Why Use LED Lighting In Your Home Extension?
Well, as well all know in the past few years LED lighting has had it's rising moment, it's becoming more and more popular, and with all of the publicity and eco-friendly movements going on throughout the past years it is a good job as well.
What Is LED Lighting?
LED does precisely what an ordinary lightbulb does – but better. Providing a brighter more vibrant light with a longer life, it's no wonder that LED lighting is taking over the world one step at a time – good news for electricians and the economy and also for our pockets with the savings they bring. So we know that LED is great and that it is being used for many different purposes all over the world, but why should you use it? We've written this article to discuss why and how you can get the most use out of LED lighting within your home extensions Buckingham – so if you want more information then keep reading!
1. Save Money
The number one goal that the creators of LED lighting had in mind was money – as well as the environment. An LED light bulb produces an effective 90% of light energy from 1 bulb, whereas the standard lightbulb produces a measly 5% of light power while the rest is wasted on unnecessary heat energy. It's almost like throwing your money down the toilet when using standard light bulbs, not only are they expensive but they die easily and produce a next to nothing amount of light.
This is why a lot of large corporate companies and buildings opt for LED lighting in their offices and rooms; they have to host and operate hundreds of room and LED provides an affordable yet effective solution as opposed to using standard light bulbs.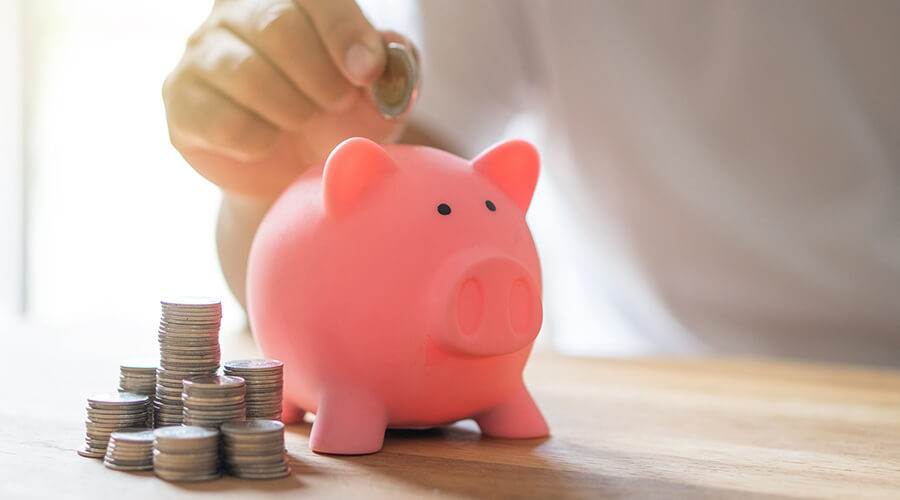 2. The Light Quality Is Fantastic
When lighting your home, you want to be able to see clearly, so one of the best aspects of using LED lighting within your home is that the quality will always be good and never dim or dusky. The large variety of LED colourings makes it another winner for people that want them in their homes, ranging from cool white to warm white you can choose the depth of lighting that you want to use within your home.
3. Lifespan
Especially with rooms like bedrooms and bathrooms, it's a pain when a room you use continually pitch black because your light bulbs have blown. LED light bulbs were designed in order to have a longer lifespan than the average light bulb – and it's been successful which is why it is widely used in industrial work, cars and large corporate offices. By using LED lights in your home, it means you don't have the constant job of changing; light bulbs in difficult places around your house. Meaning you also save money by buying fewer lightbulbs!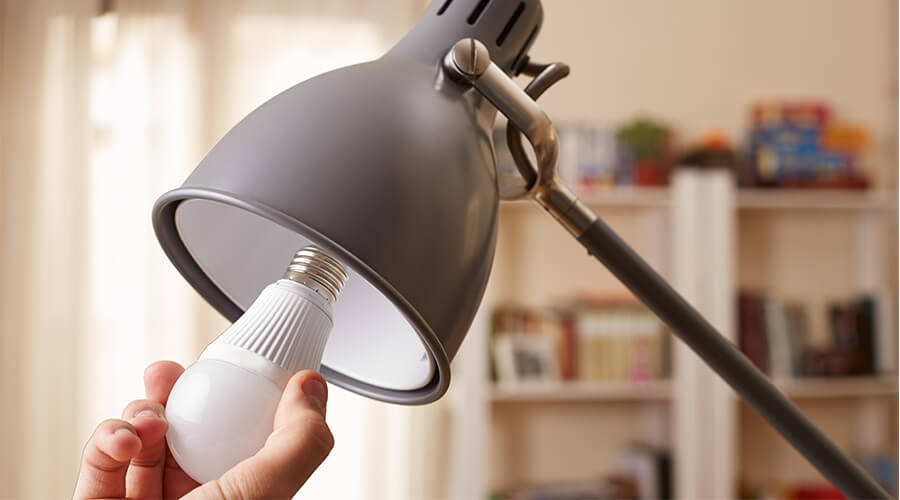 4. The Pricing
A few years ago when they first came to light, LED bulbs were a lot more expensive than they are these days. This is because they were a work in progress and didn't have the same amount of technology and knowledge behind them as they do now, and also because more and more people are using them due to their benefits, you can now find reasonably priced LED bulbs.
5. Flexibility
Using LED in your home means that you are open to a lot more options, they can be arranged into any shape and are often used in things like shops or public displays – even in wedding decor such as LED letters which are a popular decor option for those planning their ceremony. The
Also coming in many different shapes, and sizes the possibilities with these versatile lightbulbs are endless. Ranging from a standard bulb shape to mimic your old standard lightbulb, to candle shaped and long cylinder shapes – you can even purchase retro filament LED bulbs for an authentic traditional look added to your home.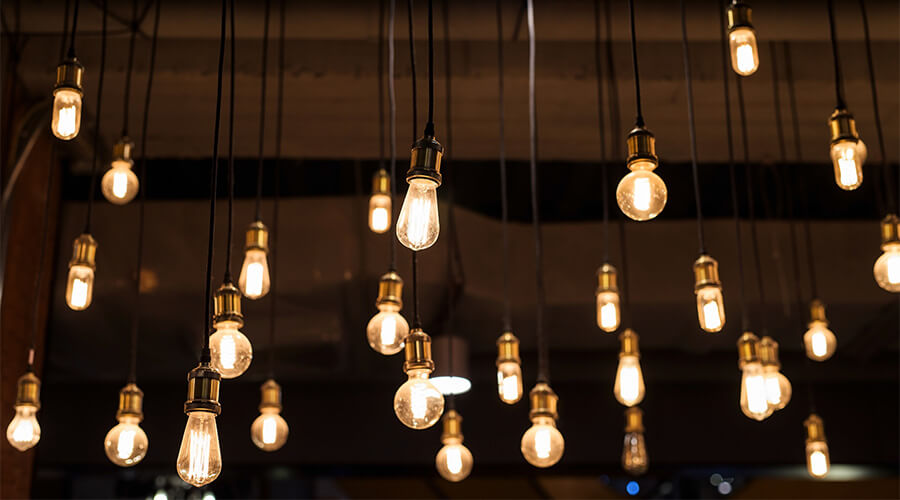 6. Eco Friendly
And finally one of the most essential points of all, recycling and everything eco-friendly is an extremely talked about subject in this day and age – with activists protesting and the government making changes to laws to suit the public views on global warming. It has dramatically improved to what the world used to be like – green house gases at their highest, rubbish being cast away wherever anyone pleases and recycling statistics were significantly low.
But thanks to all the hard work of members of the public, protesters and activists we are finally doing something about global warming. And by using LED bulbs within your home, you are doing your part for the environment, by installing these in your house you are not only helping out the environment, but you're also saving significant amounts of money on your energy bills. As we discussed earlier, LED's have to work a lot less hard than a typical light bulb to produce the maximum amount of light energy, and because of this your home will send less energy to your lighting fixtures as they don't need as much to power them. So it's a win-win!
So Start Saving Money Today
So if anything every home in the UK should use LED lighting, it has so many benefits that you simply cannot fault it which is what makes it so popular between homeowners, corporate companies and builders Milton Keynes. If you wanted a large scale fixture such as mood lighting fitted or LED light fixtures, then you may want to contact an electrician to carry out this task for you, as if you are unsure of what you're doing then you could cause damage or cause problems with your home electrics.
We hope that this article was helpful, if it was then why not share on social media?